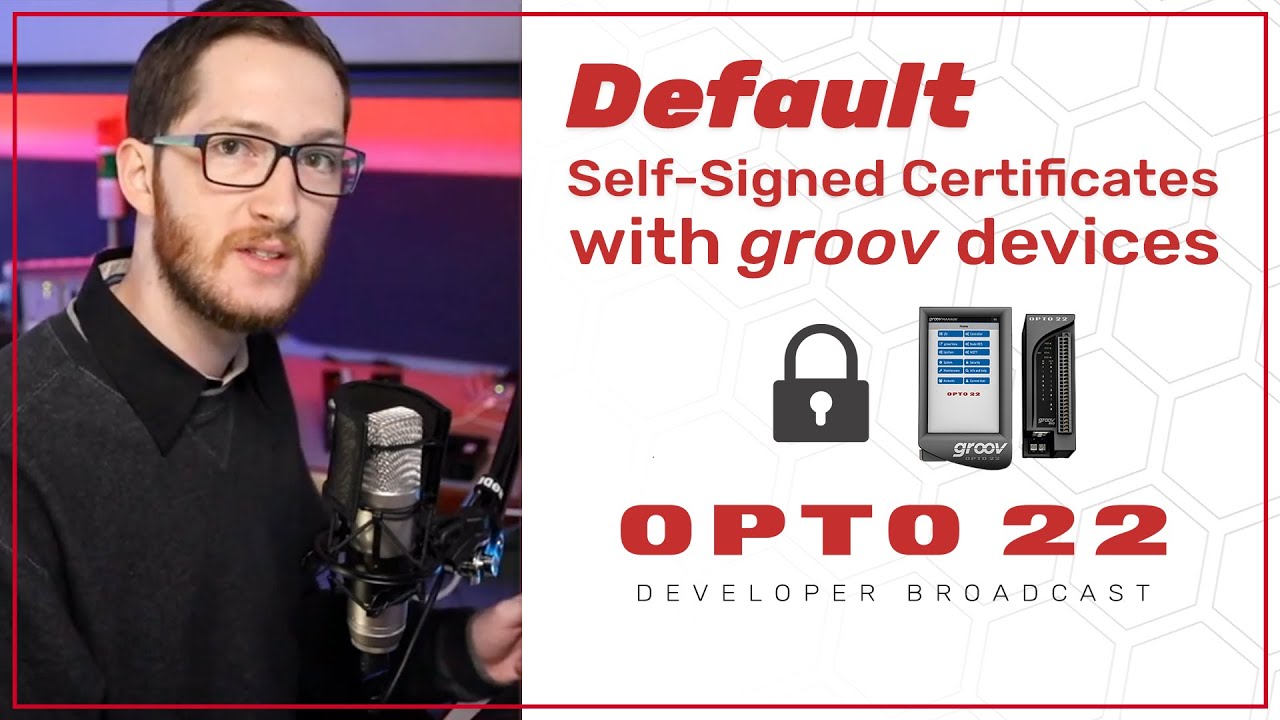 Follow this new cybersecurity video series demonstrating key product features that keep your systems safe.
Terry Orchard is back in the OptoDemo studio and delivering some valuable content you don't want to miss! His latest developer video series takes a closer look at using self-signed certificates with your groov EPIC or groov RIO devices.
The goal is to ensure both trusted and encrypted connections—another way groov products deliver cybersecurity right out of the box.