Follow this new cybersecurity video series demonstrating key product features that keep your systems safe.
Terry Orchard is back in the OptoDemo studio and delivering some valuable content you don't want to miss! His latest developer video series takes a closer look at using self-signed certificates with your groov EPIC or groov RIO devices.
The goal is to ensure both trusted and encrypted connections—another way groov products deliver cybersecurity right out of the box.
There are three new videos that explain the process of creating a verified connection to your groov device. Which video you should follow depends on your own application, but the steps are the same for both groov EPIC and groov RIO.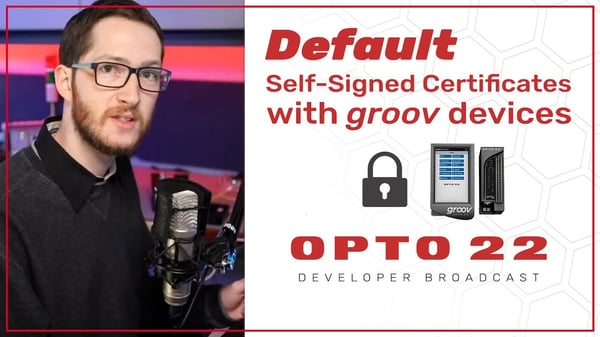 The first video describes how to use the certificate that comes pre-installed on your groov device from the factory. The video includes:
Overview and tutorial
How to download and install the certificate
Using the Microsoft Management Consol
Importing and verifying the self-signed certificate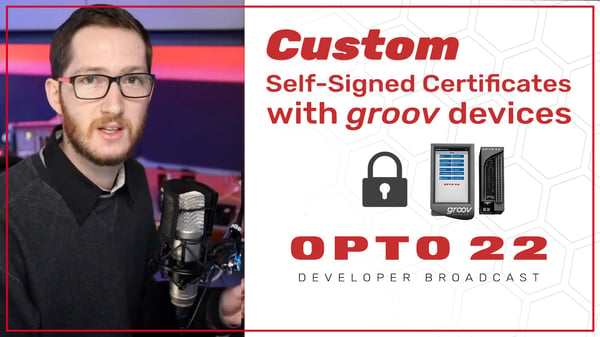 The second custom option describes how to create your own hostname and generate a brand new self-signed certificate. This video covers:
Prerequisites
Setting the new hostname
Creating and downloading the certificate
Installing the certificate
Confirming import
Seeing where the self-signed certificate is stored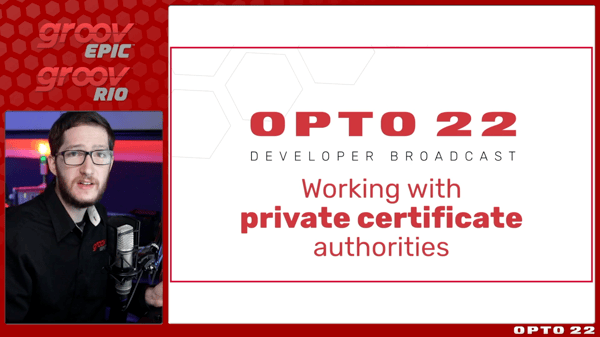 Finally, the third video addresses using private certificate authorities. Terry demonstrates how to access a private CA from your company's network and use it to sign a certificate generated on a groov device. You'll learn:
Certificate verification process
How to view and install certificates
Reviewing other certificate types
Working with untrusted devices
Changing the hostname
Generating new certificates
Downloading files
Signing and uploading certificates
Thanks for watching!