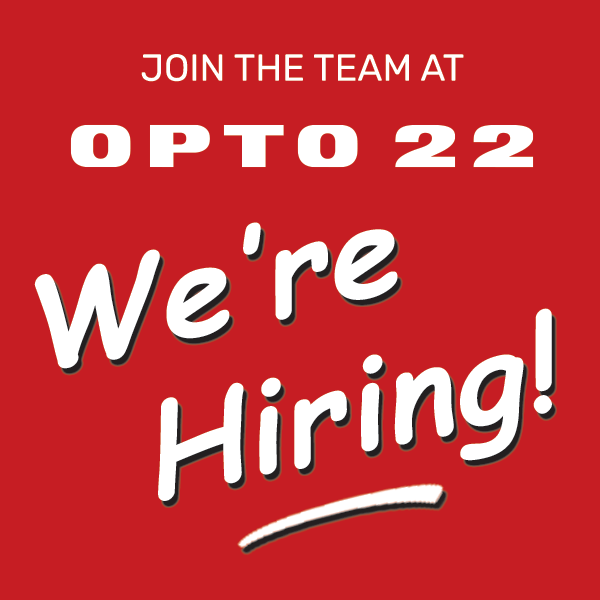 Opto 22 is actively recruiting for positions in engineering and manufacturing.
Team Opto is continuing to grow and we're looking for enthusiastic and dedicated people who are passionate about their work and ready to make a contribution in the field of industrial automation.
We've been in business for more than 45 years and financial stability is a cornerstone to our success, which is vital in the challenging economic state of the world today. The cutting edge technology found in our groov EPIC and groov RIO products is growing in demand, and therefore we are looking to fill more positions in both engineering and manufacturing.