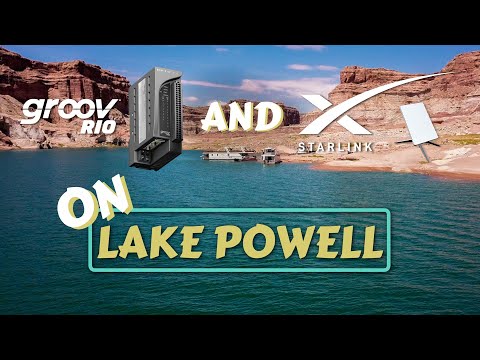 Come along on a houseboat trip to Lake Powell to see what's possible when you bring a groov RIO and SpaceX Starlink on vacation.
Opto 22's VP of Product Strategy, Benson Hougland, has often described Lake Powell (which stretches from southern Utah to northern Arizona) as one of his favorite vacation destinations. A houseboat vacation has become a family tradition that always took him "off the grid" for a week. This year was a different story.
With a groov RIO edge I/O module outfitted with some temperature sensors, and the convenience of a Space X Starlink satellite internet system on board, this year's trip made for some memorable moments in remote automation.