Visit our free groov View demo site to see how this user interface works in a variety of applications.
If you've used groov EPIC controllers, then you might be familiar with the groov View HMI software built into these edge products.
From pumps and processes to production data to the weather, your world is full of things you need to control, view, or monitor. With browser-based groov View, you can easily build a web-based, responsive operator interface to see and interact with exactly what you need.
Did you know you can access Opto 22's groov demo site to see groov View being used in a variety of applications? It's a great way to take a deeper dive into how this custom HMI tool works.
On the groov demo site, you can operate a live model wind turbine, brew some beer, monitor facility HVAC, go deep in the ocean or out to a wind farm. Try it now!
Click this link: groov demo
Or go to https://demo.groov.com
Username: trial
Password: opto22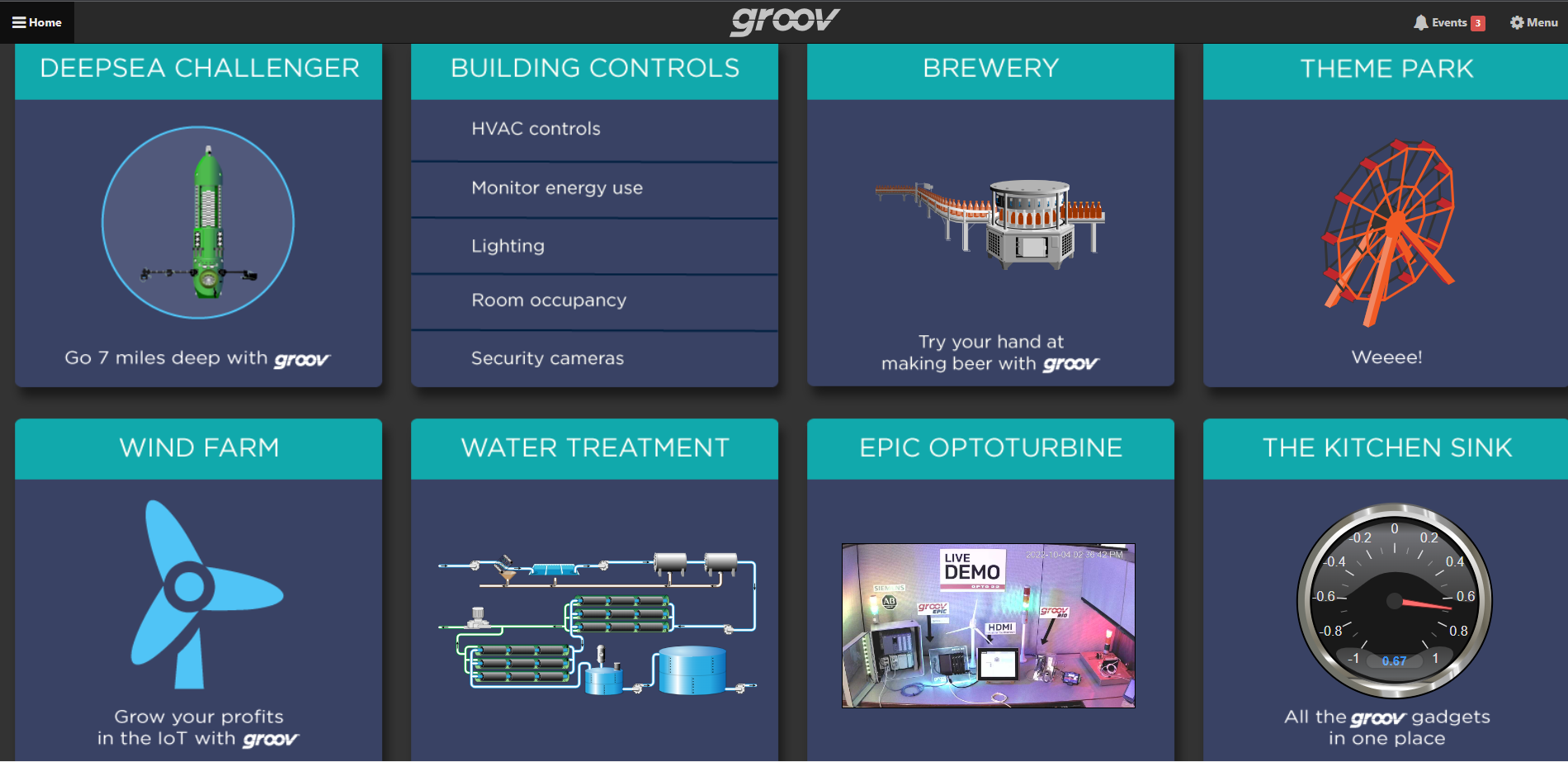 groov View allows you to show data from sensors and automation systems, cloud applications, databases, web services, and more. Put the data and controls from different sources together in the way that makes sense for your application and your users.
For more information about groov View, the following resources are also available:
Like what you see?
Then get your free trial of groov View now, and start building your own screens!
No programming. No coding. Just drag, drop, save, and view.
Visualizing your data just got simpler!