Join Opto 22 at the next
IntegrateLive!

virtual workshop to discover better ways to maintain critical infrastructure.

Opto 22 is once again participating in an important demonstration of different industry technologies working together. IntegrateLive! returns this month with a new episode highlighting machine learning.

You'll see product demos and presentations from Canary, HiveMQ, Avadine, APERIO and Opto 22...all working together!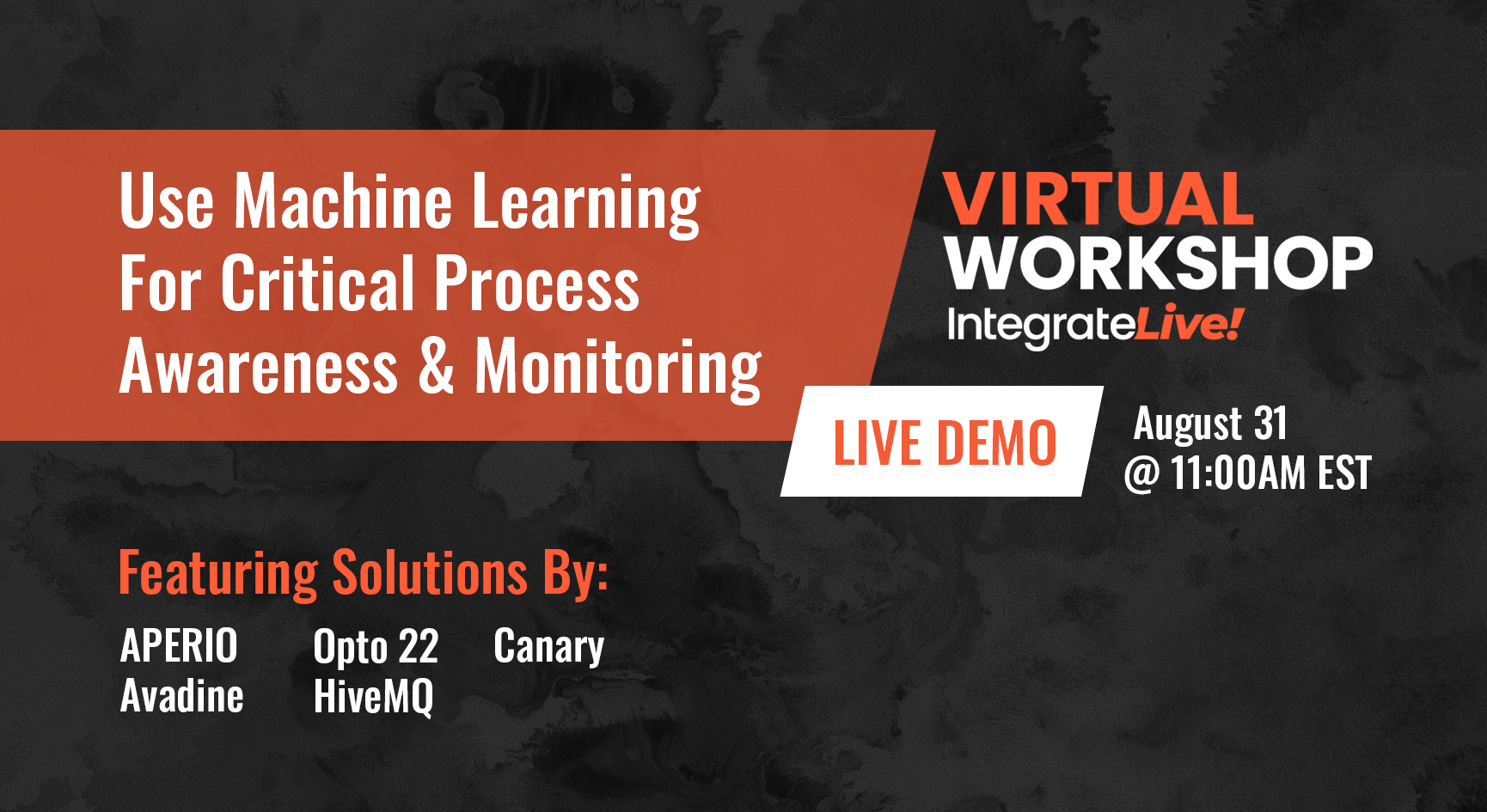 Many companies are trying to centralize their support staff and overcome personnel shortages for maintaining critical infrastructure. How can you use machine learning tools to provide real-time awareness of an operation's most critical processes and security threats without requiring more technical talent?

Follow along as Avadine Integration guides you through a working solution featuring Opto 22, HiveMQ, Canary, and APERIO machine learning technologies. You'll see MQTT Sparkplug B move data from edge to cloud and back, creating both enterprise and edge level HMIs that display process health and data quality.

After the live demonstration, the solution pricing will be provided and the participants will field your questions as a panel.

Then, each participating company will be available in their own breakout rooms for attendees to ask additional questions or learn more from the vendors and integrator.
We hope you can join us! Register to attend.
IntegrateLive! Virtual Workshop
Using Machine Learning for Critical Process Awareness and Monitoring
Wednesday, August 31, 2022
11:00 am EST (8:00 am PST)