This is EPIC!
Join Martindale Associates and Opto 22 on June 27th for an all-new webinar. Learn how to simplify your automation and IIoT projects and improve security and performance, with little reliance on IT personnel.
The new groov EPIC system is ideal for applications that:
Control plant equipment
Manage OEM machines
Connect SCADA systems
Acquire remote data
Collect MES or OEE data
And much more
In the webinar we'll demonstrate the software and hardware features of the groov EPIC system and see the advantages of combining real-time control and industrial edge computing.

Register now. We'll see you there!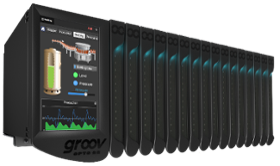 Day: Wednesday, June 27, 2018
Time: 1:00 p.m. - 2:00 p.m. EDT
(includes time for Q and A)
Presented by: Benson Hougland, Opto 22
Hosted by: Laurie Hall, Martindale Associates