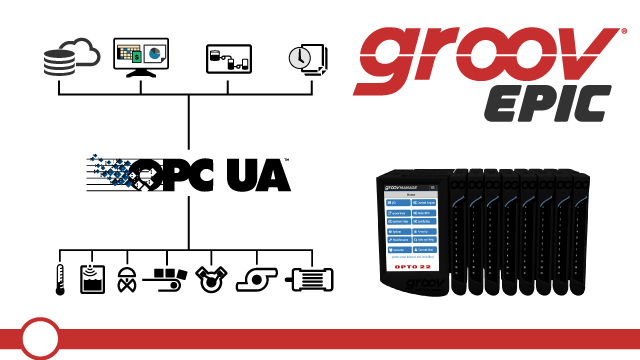 groov EPIC OPC UA Server makes it easy to access your data; lessons on OptoU show you how
Do you need access to your PAC Control strategy variables and I/O, or data from the memory map area on your groov EPIC? Do you want to connect to OPC UA client applications such as SCADA, MES, or enterprise software?
groov EPIC is now serving up this data securely and reliably with its built-in groov EPIC OPC UA Server. Publish the data where you need it.
In this post, we'll go over exactly what data is accessible from the server, the basics of configuring the server, and some examples of how you can use it. And when you're ready to work with the OPC UA server, you can find step-by-step instructions in the groov EPIC OPC UA courses on OptoU.