Don't miss the Opto 22 live demonstrations and sessions taking place at the 2023 Ignition Community Conference.
Do you have your ticket to the Ignition Community Conference? This three-day event takes place September 26 - 28, 2023, in Folsom, CA, and it just sold out! But don't worry, you can still be part of the action by purchasing a Livestream pass.
This annual event, hosted by our technology partner Inductive Automation, grows in popularity each year as the number of Ignition software applications grows worldwide. The conference promises:
Global networking with the IA team as well as Ignition Community members
Learning opportunities through keynote speakers, expert panels, table talks, and breakout sessions
Interactive demos and use case presentations from exhibitors
This year, the Opto 22 team returns as a sponsor and exhibitor and will be conducting live demonstrations and sessions you won't want to miss. Whether attending in person or with a livestream pass, don't forget to add the following presentations to your schedule (note that the Exhibitor Demo will not be live-streamed):
Tuesday, September 26th, 1:00 pm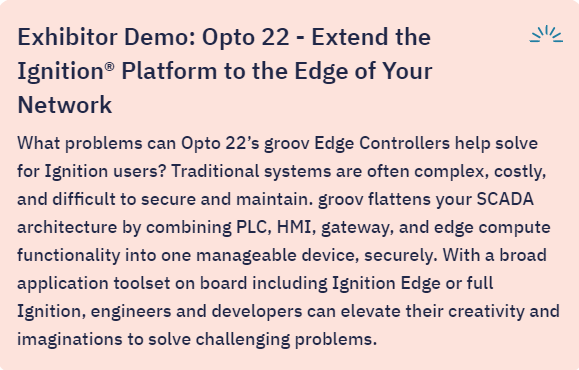 Wednesday, September 27th, 1:30 pm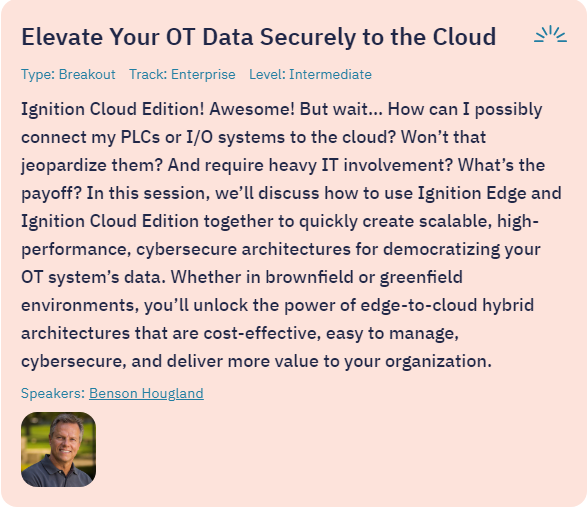 And finally, the learning continues even after the conference with a series of post-conference virtual workshops, taking place October 2 - 11, 2023. Virtual seats are limited for these to ensure a very hands-on learning experience—only 20 spots are available per workshop.
Register to attend the Opto 22 workshop on Monday,
October 9th, 1:30 pm

.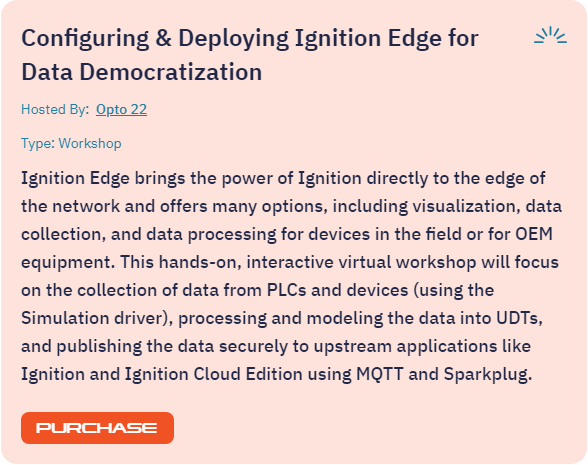 And a final reminder...don't forget to livestream or attend the highly anticipated Build-A-Thon, which is the grand finale of the conference on Day 3, September 28th, at 3:45 pm. Trust us, it will be EPIC!