See what people were watching in 2022 on the OptoVideo YouTube channel.
The start of a new year is a good time for reflecting on what worked well the previous year. So we took a look at our OptoVideo channel on YouTube to see what videos received the most views and proved to be the most popular in 2022.
Review the new Top 10 Videos of 2022 playlist to see what you might have missed, or re-watch some valuable content. Topics range from programming with Node-RED, to unlocking the power of the edge with Ignition, to using the new OPC UA server on groov RIO.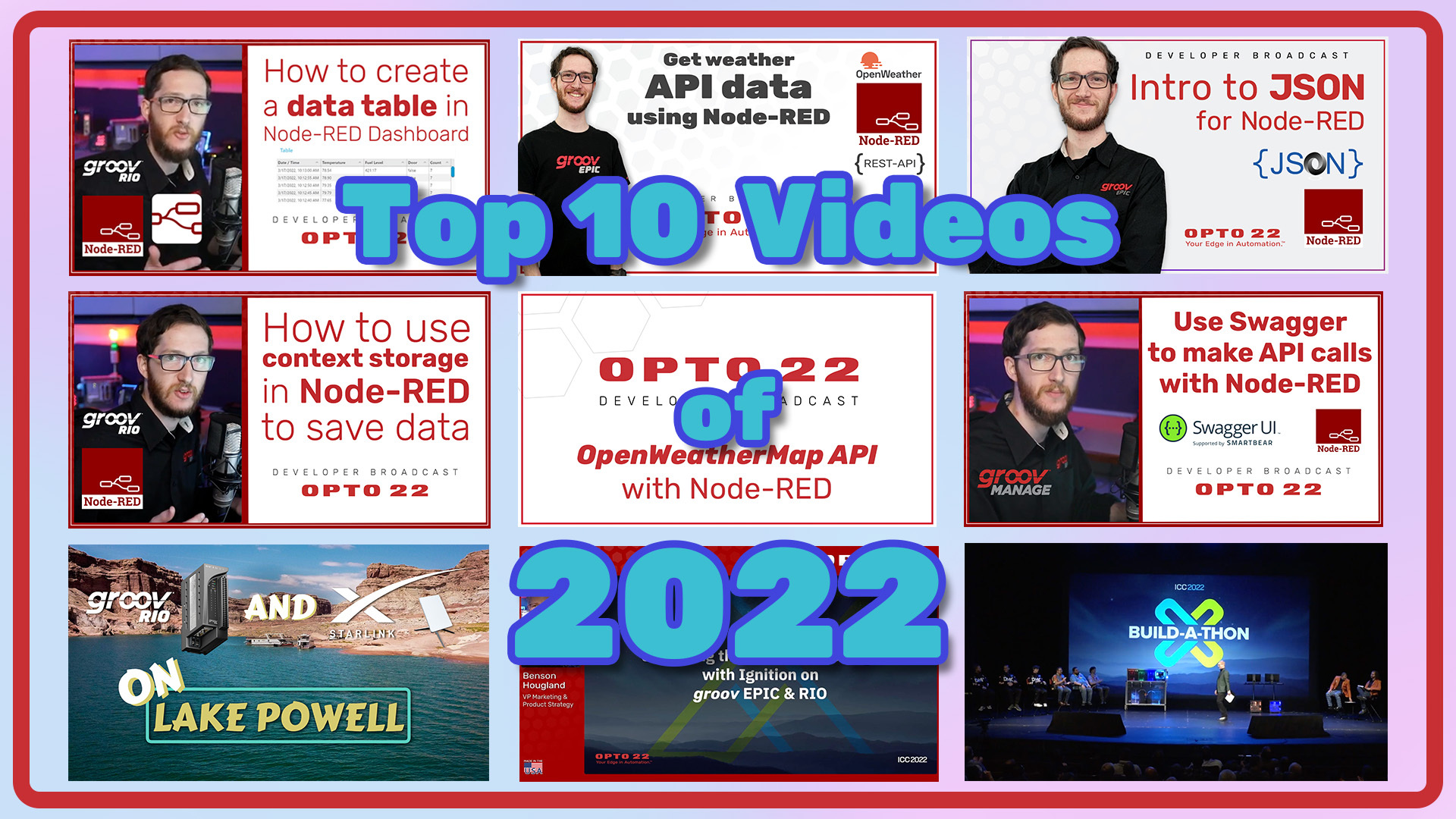 Revisit a summer vacation at Lake Powell with the help of a groov RIO edge I/O module outfitted with some temperature sensors and the convenience of a Space X Starlink satellite internet system on board. Truly some memorable moments in remote automation.
And if you missed the 2022 Ignition Community Conference, the Build-a-Thon is a video worth watching! See Opto 22's groov EPIC in action and guess who wins the competition.
We appreciate all your views and interest in our videos and plan to release even more in 2023. Terry Orchard returns to the OptoStudio to continue his developer series, exploring more features and capabilities when you're using Node-RED with groov EPIC and RIO. You'll also find tech tips, product tips, and new class content in OptoU online training are on this year's schedule.
Don't miss out! Make sure you're subscribed to the OptoBlog or the OptoVideo YouTube channel to be the first to see new videos in 2023.
Thanks for watching!