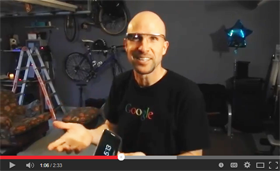 Want to see something cool you can do with Google Glass?
Need to access your groov mobile interface over the web, but not quite sure how to set it up?
Either way you'll want to check out our new groovHeads YouTube channel. A couple of videos are there now and we'll be adding lots more.
Google Glass to LED Sign!—Ben Orchard shows one of his experiments with Google Glass: he speaks into Glass and the message appears on an LED sign. In the background a Communication Handle command in a PAC Control strategy and a website called If This Then That make it happen. Fun stuff!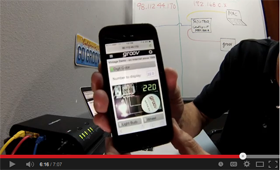 Cradlepoint and groov—Benson Hougland walks you step by step through configuring a Cradlepoint MBR1200B router so you can use your smartphone to access your groov Box over the Internet, using port forwarding. Concepts are similar for other routers.
Note that we do recommend using a virtual private network (VPN) for better security.
Subscribe to the groovHeads channel for more cool and helpful videos. And who knows? We may ask for videos from you, too. Stay tuned.