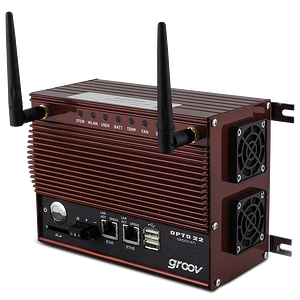 If you have a groov Box, we recommend you install the latest groov Admin update, version R1.570.35
This update is in response to the June 5 OpenSSL security advisory. To make sure you're as safe as possible using groov, we've immediately applied the necessary fixes.
The new update guards against a man-in-the-middle attack, where a remote attacker with a man-in-the-middle vantage point on the network might be able to decrypt or modify traffic between the computer you use to administer the groov Box and the groov Box itself.
Note that groov Build and groov View are not vulnerable; this is a potential issue only in groov Admin. The vulnerability does not affect groov Server for Windows.
For complete instructions to download and install your groov Admin update, see Opto 22 KnowledgeBase article KB83894.