Who doesn't love a good Internet standard? I remember when I first got started in the technology world, reading RFCs was a great way to put myself to sleep at night.
But during the day, they did help considerably when trying to solve tech problems with hardware or software that wasn't quite conforming to a defined technical specification. And that's a problem we're seeing with the Industrial Internet of Things today.
One of the problems slowing the adoption and rollout of the Industrial Internet of Things is an overall lack of standards for how these types of applications should be built.
It's incredibly difficult to integrate operations technology with information technology, without some type of proven plan or reference architecture. Standards can help, but getting them defined, agreed upon, and adopted can be tricky.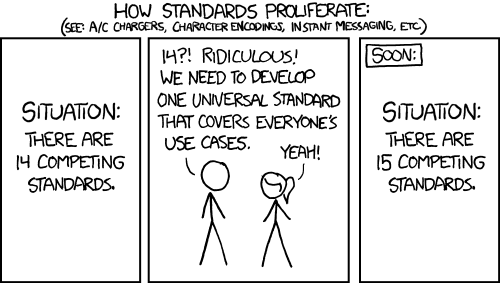 The running joke about technology standards is that if you don't like one, there are plenty of others to choose from. Which pretty much defeats the purpose of a standard in the first place.
That's not always the case. For example, many open standards like TCP/IP are pretty well adopted across all industries for Internet communication. But there's still a lot of debate around the standards that will be rolled out for the Industrial Internet of Things.
And one of the bodies trying to put together a set of standards is the Industrial Internet Consortium (IIC).

Industrial Internet Consortium
There are over 150 members of the IIC. It's primarily focused on developing a standard reference architecture to address the overall enterprise that could be adopted globally as opposed to regionally. (A regional standard is the aim of Pattform Industrie 4.0—see below.)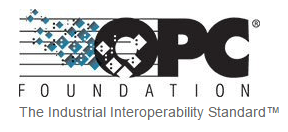 I wonder if having that many companies in the consortium working to define a standard is helping or hurting? When Opto 22 was a part of developing the first OPC specification back in 1996, there were only 4 other companies involved in creating the original specification. That made for quick and efficient progress towards a standard that today has been widely adopted across the automation industry.

But back to the IIC. At the core of their efforts is the Industrial Internet Reference Architecture (IIRA). The reference architecture was first published in 2015 and is a standards-based architectural template and methodology that IIoT system architects can use to design their own systems, based on a common framework and concepts.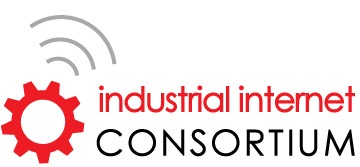 The IIRA is designed to address the intelligence and connectivity now being built into the sensors, actuators, and other low-level devices deployed in a variety of applications, including smart manufacturing, the smart grid, the connected hospital, smart transportation, and many others.
The objective of the IIRA is to develop an architecture that addresses connectivity and communication from sensor to cloud, interoperates between vendors, works across all industries, and most importantly provides robust security.
A key component of the IIRA is connectivity. The IIRA's connectivity portion includes a core data bus with gateways to other standards. The central data bus with gateways connects smart machines together into large-scale intelligent systems. This data-centric connectivity architecture relies on quality-of-service attributes like data delivery, timeliness, ordering, durability, lifespan, fault tolerance, and again most importantly, security.
The Industrial Internet Consortium aims to advance the adoption of the Industrial Internet on a global scale with a cross-industry approach.
Plattform Industrie 4.0, on the other hand, is shaping a digital structural shift of industry specific to Germany.
Plattform Industrie 4.0
Industrie 4.0 began as a German government project to promote computerized manufacturing. As a result, the primary focus of Industrie 4.0 is to optimize production in an effort to develop what the organization has deemed the smart factory.
For a factory to be considered smart, it must be designed and operated around four key pillars:
Interoperability—Machines, devices, sensors, and people connect and communicate with one another.
Information transparency—The systems create a virtual copy of the physical world through sensor data in order to contextualize information.
Technical assistance—The systems support humans in making decisions and solving problems, and assist humans with tasks that are too difficult or unsafe.
Decentralized decision-making—Cyber-physical systems make simple decisions on their own and become as autonomous as possible.

Using these four pillars of design and operation, Industrie 4.0 attempts to build smart factories that can mass produce customized products flexibly.
Automation technology deployed in smart factories conforming to the Plattform Industrie 4.0 standard would have technology built in to allow for self-optimization, self-configuration, self-diagnosis, cognition, and intelligent support for workers as their work becomes increasingly complex.
Industrie 4.0 relies heavily on OPC UA for IT/OT interoperability.
Defining an IIoT architectural standard is probably the most important thing that's slowing down IIoT adoption and rollout today. Learn more about the state of the IIoT in the 2017 State Of The IIoT report.