Join Opto 22 and Inductive Automation for Discovery Day 2019 in Tulsa, Oklahoma.
Opto 22 is partnering with Inductive Automation once again to present a new architecture that allows large enterprises to collect and analyze data. Don't miss this free one-day seminar designed for the Oil and Gas industry!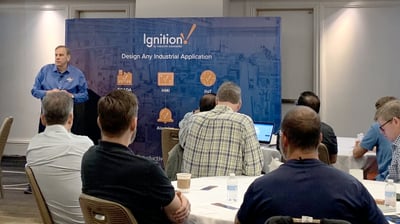 See how MQTT and the Ignition industrial application platform can reduce operational costs as well as increase your company's efficiency and real-time analytics. Learn how to build a complete IIoT infrastructure—from the network's edge to the Cloud and to local sites—all on one platform.
Opto 22's Benson Hougland will be a presenter during this day of discovery and will discuss the power of MQTT/Sparkplug and achieving real-time access to your edge data.
Event: Ignition Discovery Day
Date: June 26, 2019
Time: 8:00 AM-2:00 PM CDT
Location: Hyatt Regency Tulsa
Address: 100 East Second Street, Tulsa, Oklahoma, U.S.A, 74103
Continental breakfast and lunch will be provided.


More opportunities in Tulsa that week...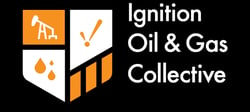 Already an Ignition user? Consider arriving in town early to attend the Ignition Oil and Gas Collective. Meet with the Oil and Gas end user community to discuss Ignition software and its functionality as it relates to Oil and Gas industrial control systems (ICS, SCADA).
Benson Hougland will also be presenting how incorporating edge technologies like Ignition Edge and groov EPIC can transform your oil & gas related communication architectures, with MQTT and interfaces to Electronic Flow Measurement (EFM) devices like the Emerson ROC.
You'll have a chance to ask questions, discuss features, share development ideas, and exchange problem-solving techniques that are important to the industry.
Date: June 25, 2019
Time: 8:00 AM - 5:00 PM CDT
Location: Cimarex Energy Co., Tulsa