Learn the different options available to you for free product support from Opto 22.
You deserve support that's as reliable and efficient as the automation solutions you implement. At Opto 22, we stand by this principle by offering you free, unlimited technical support, a token of our gratitude for your business and trust. Unlike other automation companies that charge a fee for support, we ensure that you have access to expert help in any form you need it, at no extra cost—because your success is our success. Here's how we make good on that promise.
Direct Phone Access: Call us Monday through Friday, from 7 AM to 5 PM Pacific, and a real person will answer—no automated runaround. You'll be guided to an experienced product support engineer in our Temecula, California office, who will assist you with the kind of dedication and expertise that's become our hallmark.
Email Support: When you email us, rest assured that one of those same product support engineers will personally handle your query. They'll open a ticket and work until your issue is resolved.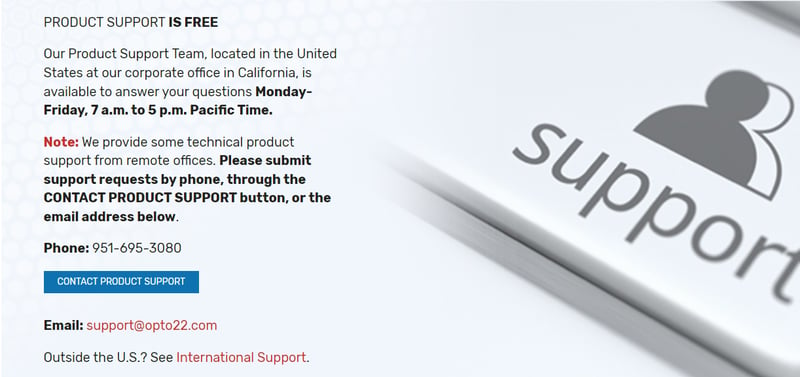 Real-Time Chat with Experts: Our website chat feature is staffed by engineers, not bots. They're on standby to help with your application questions, ensuring you get the support you need, when you need it.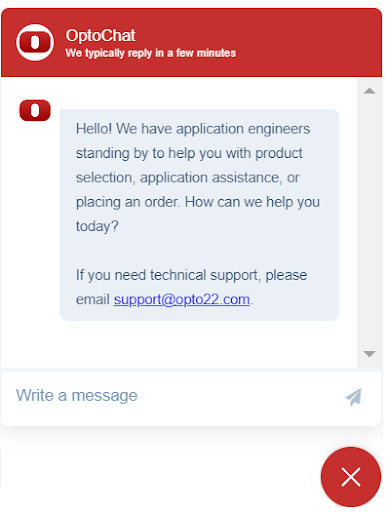 Contact Options: Our Contact Us page is your gateway to a team that's ready to assist with any inquiry. From pre-sales questions to post-sales support, we're here to provide guidance on a wide range of topics, including real-time control, data acquisition, and securing your industrial systems.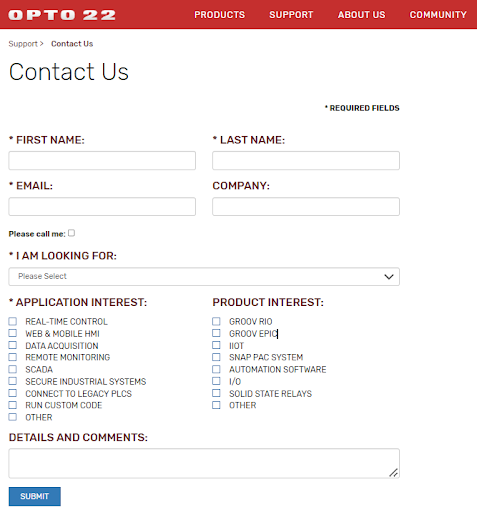 Online Forums: The Opto 22 community forums are your 24/7 resource, with contributions from experienced Opto 22 users and monitoring by our most senior application engineering experts. It's a community where questions are met with answers and knowledge is freely exchanged.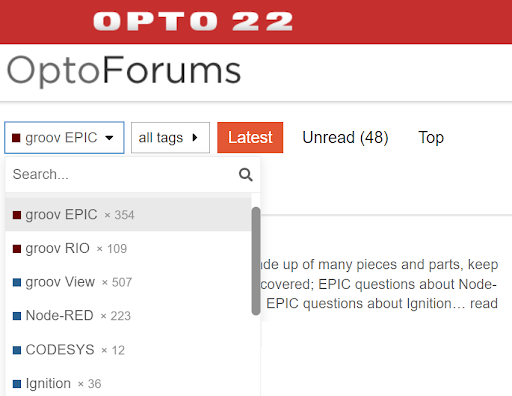 Free Online Training: Our online training is always available at no cost and is designed to match the caliber of our Premium Factory Training, which typically costs $995. Learn at your own speed how to set up and use our products and how to integrate them with other automation devices and software.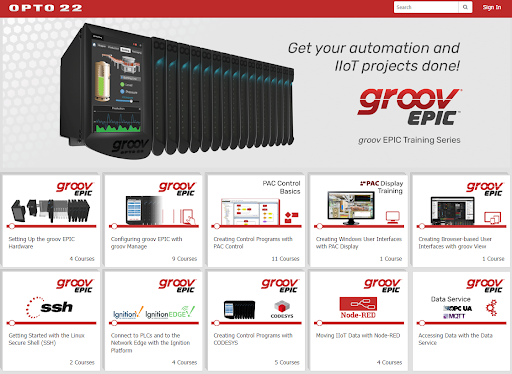 Videos and Product Documentation: We also offer an extensive online library of technical training videos plus interactive demos like this one on groov EPIC and groov RIO.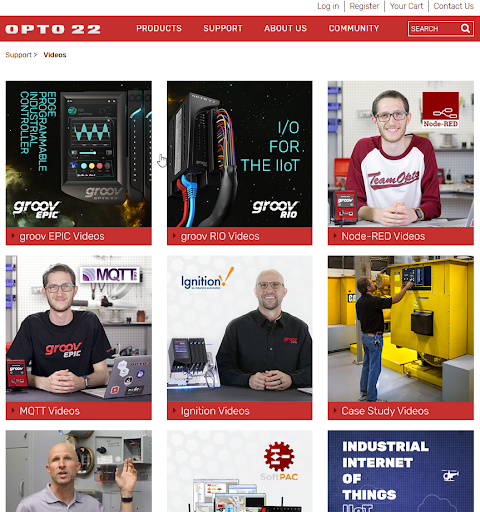 And then there's product documentation—data sheets, user's guides, technical notes, case studies, and more—all aimed at equipping you with the knowledge to excel. Hint: Need docs for a specific product? Search on its part number to see the data sheet and user's guide, or click the Documents tab for more.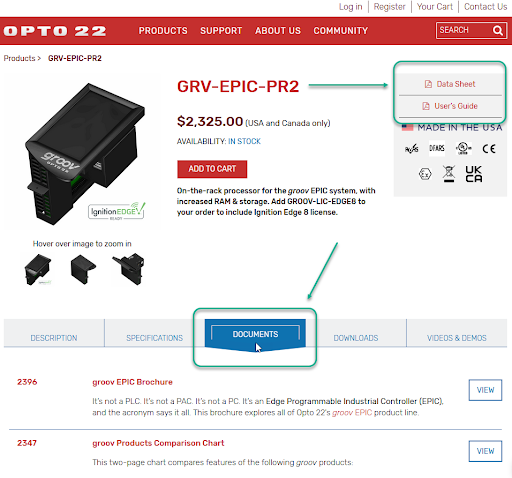 Global Network of Certified OptoPartners: We understand that sometimes remote support just doesn't cut it. Enter our certified OptoPartners—a testament to our collaborative spirit. These engineering firms feature Opto 22 trained staff across the globe, ready to bring their expertise to your local challenges. So go ahead and hire an OptoPartner to visit your facility and help you face your application head on.
At Opto 22, your challenges are our challenges. We don't just provide you with trailblazing, robust automation solutions; we back them up with support that's just as innovative. Because when you choose Opto 22, you're not just buying a product—you're gaining a partner. Reach out to us in the way that suits you best, and experience the Opto 22 difference—where you work with a real person, your progress is our priority, and your success is our success.