Please welcome Galco Industrial Electronics Inc. as a new stocking distributor of all Opto 22 product lines.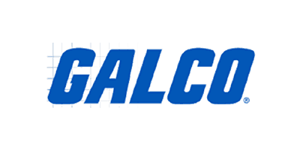 We are pleased to announce a new addition to the Opto 22 distribution channel: Galco. Based in Madison Heights, Michigan, Galco serves all of North America and is committed to providing exceptional support for all Opto 22 product sales and services.
Established in 1975, Galco is a leading provider of industrial and commercial electrical and electronic controls, automation and motion products, repair, and engineering services. Galco serves commercial and industrial businesses, contractors, government agencies, institutions, and utilities across the country. They serve their customers through:
Broad product lines with over 3 million products

Same day shipping

On-demand application engineers and product managers

Repair services

On-site visits from field engineers
The Opto 22 sales and engineering teams are proud to be partnering with Galco to provide you with the best solutions for your current applications and projects. Galco engineers have quickly become experts in groov RIO applications and can help implement RIO into your project design.
Want to get to know Galco? You can reach them by:
Phone: 800-575-5562
Website: www.galco.com
Email message: https://galco.com/contact-us.htm
All products and services are available 24/7, 365 days a year.
We're always excited to work with new distributors, and we know that Galco will deliver the quality and reliability that goes hand-in-hand with Opto 22 products.