Register to attend two upcoming Ignition Community Live events showcasing OptoPartners and Opto 22 products.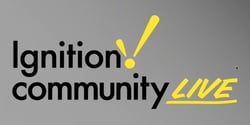 You might recall a recent Ignition Community Live that featured Opto 22 and Cirrus Link Solutions. It covered how to build a complete end-to-end IIoT connected solution from scratch. With product demos of groov EPIC and groov RIO, you saw how to easily connect data to and from the Edge to Ignition and beyond.
These popular live events, hosted by Inductive Automation, are a great way to get in on the action. Now you have a chance to participate in more of these Edge learning opportunities. We highly recommend two upcoming Ignition Live events to add to your calendar.
Description:
With Perspective geolocation data is easier to capture than ever before. Using the built-in map components you can build powerful interfaces for tracking people and assets.

Learn how to use the map components with the Perspective app for mobile device tracking, and third-party GPS units to geolocate people and devices without the Perspective app.

Use cases will include geofencing, to alert when devices are in a particular location, including pulling up a corresponding HMI screen for a technician at a remote location, tracking asset movement throughout the world using historized data sent via MQTT, integrating geolocation data with EXIF data from images to display images on the map at the correct coordinates, and tracking the spread of COVID-19 with a Perspective app.
Register to attend.
August 4, 2020
Ignition Community Live with Grantek and Opto 22
The Quickest and Simplest Method for Getting Plant Floor Data into Ignition: Applications, Case Studies and Live Demos
9:00 - 10:00 am PDT
Description:
The power of Ignition by Inductive Automation can be further realized with rich data from the plant floor. Grantek and Opto 22 will share and demonstrate how to use Ignition software with the groov RIO edge I/O system and Ignition Edge-enabled groov EPICs to quickly obtain ancillary sensor data and secure your legacy PLC systems, allowing you to fully optimize your manufacturing operations at scale.

This Ignition Community Live features Doug Yerger, Principal Engineer at Grantek, in a conversation with Benson Hougland, Vice President at Opto 22. They will discuss how to improve processes, reduce maintenance costs, and obtain better data for business decisions.
Register to attend.


Both Corso Systems and Grantek are part of the OptoPartner program and have significant experience in IIoT solutions using groov EPIC as well as groov RIO. Now is your chance to see it live.
We hope you can join us at one or both of these events!