Learn about the tools and technology trends industry experts expect to shape IIoT this year in the Industrial Ethernet Book.
Have you downloaded your copy of the January/February issue of Industrial Ethernet Book yet? IEB kicks off each year with a Special Report, and this year's report focuses on what will be changing in the world of IIoT (Industrial Internet of Things).
Opto 22 engineer and Director of Business Development, Arun Sinha, was asked to provide his insight on the changes he anticipates for the IIoT and the industrial controls/automation industry.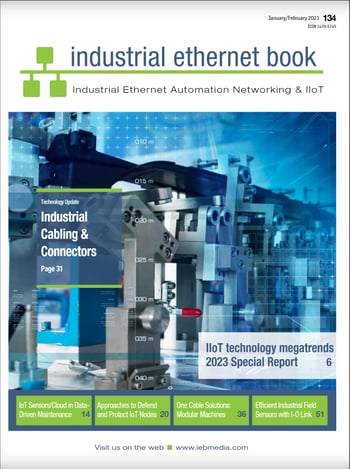 The article discusses:
technologies that will enable new development in IIoT
technical benefits that ensure application success
new challenges for automation and control engineers
progress and status of IIoT in industrial automation
next steps for ensuring rapid development
Hear from Arun and several other industry experts in this IIoT Megatrends article and learn how the right tools and security solutions, and focusing on edge computing, will increase the scalability and manageability of IIoT solutions.

Also in this issue: flip to page 25 to find an application success story featuring Opto 22's groov EPIC and groov RIO.
You'll see how Farm Data Systems and Azcal Management reduce pump management time by up to 90% in this case study article.