We're all concerned about maximizing our manufacturing equipment uptime and decreasing downtime. If our machines go down, we lose money. It's that simple. In fact, according to www.industryweek.com, the average cost of downtime in most industrial applications is $30-$50K per hour. And that number is increasing each year. According to Aberdeen Group, downtime costs in some industrial applications can top out at $250K per hour.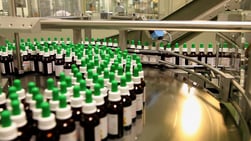 Imagine the pressure of trying to get a machine up and running while the company is losing that kind of revenue every hour the machine is down.
Hopefully, you've run a risk assessment to figure out how much value your manufacturing assets represent and as a result have stocked the right replacement parts to get your systems up and running again with as little negative impact to the bottom line as possible.
Which is what asset management and maintenance strategies are all about; figuring out how important our machines are and how best to maintain them.
Asset management and maintenance strategies live at the nexus of technical and business related fields–very similar to how the industrial Internet of things is at the nexus of operations technology and information technology to support the overall business enterprise.
Assets, and the value realized from them, are the basis for any organization delivering what it sets out to do.

ISO 55000 lists asset types as physical, information, intangible, critical, enabling, linear, information and communications technology (ICT), infrastructure, and moveable. But in the industrial automation industry, we're primarily concerned with physical assets and developing a maintenance strategy to keep them up and running.
The overall purpose of asset management is to provide resources and expertise to identify, acquire, support, and dispose of physical assets.
So when we refer to asset management in discrete and process control applications, we're talking about things like manufacturing and process equipment, the factory itself, the software used to run the process or manufacturing line, etc. So how do we build a strategy around keeping these things up and running? Well, it starts with determining the asset's value.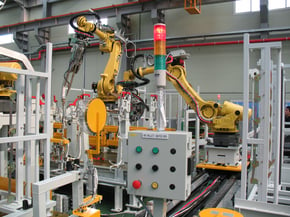 Right now, there's a lot of discussion around how to determine an asset's value. In a recent Uptime Magazine article, several options for determining an asset's value are discussed.
ISO 55000 and 31000 can help you figure out not just the value of your manufacturing assets, but also the value those assets are providing to your business enterprise and the risk associated with those assets going down.
Using ISO 31000 can help a business increase the likelihood of achieving objectives, improving the identification of opportunities and threats, and effectively allocating and using resources for risk treatment. Once you've figured out the risk and value associated with your manufacturing equipment, you can begin to develop a maintenance strategy for it.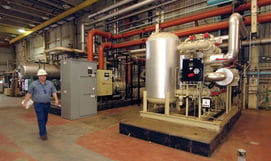 There are several maintenance strategies you can adopt based on the risk and value your physical manufacturing assets represent.
Matching the risk and value of an asset to a maintenance strategy helps to determine if a part should be run to failure, scheduled for preventative maintenance, or connected to a predictive analytics system.
Sign up for the Opto 22 blog to receive the next post in this series that will cover implementing a maintenance strategy that's right for your organization based on your physical asset's value and risk. We're going to discuss moving from reactive maintenance all the way to predictive maintenance and beyond.