The latest Opto 22 website resource allows you to piece together a secure IIoT system build.
Have you tried any of the interactive demos on the Opto 22 website? They are another way to learn more about our product technologies and how they work together. We've just expanded these demo resources to include an in-depth build of an industrial IoT system using both groov EPIC and groov RIO.
Click through each of the steps in this online demo to see how EPIC's security and connectivity options interact to build bulletproof infrastructure. Each step adds illustrations and descriptive text to guide you through the build.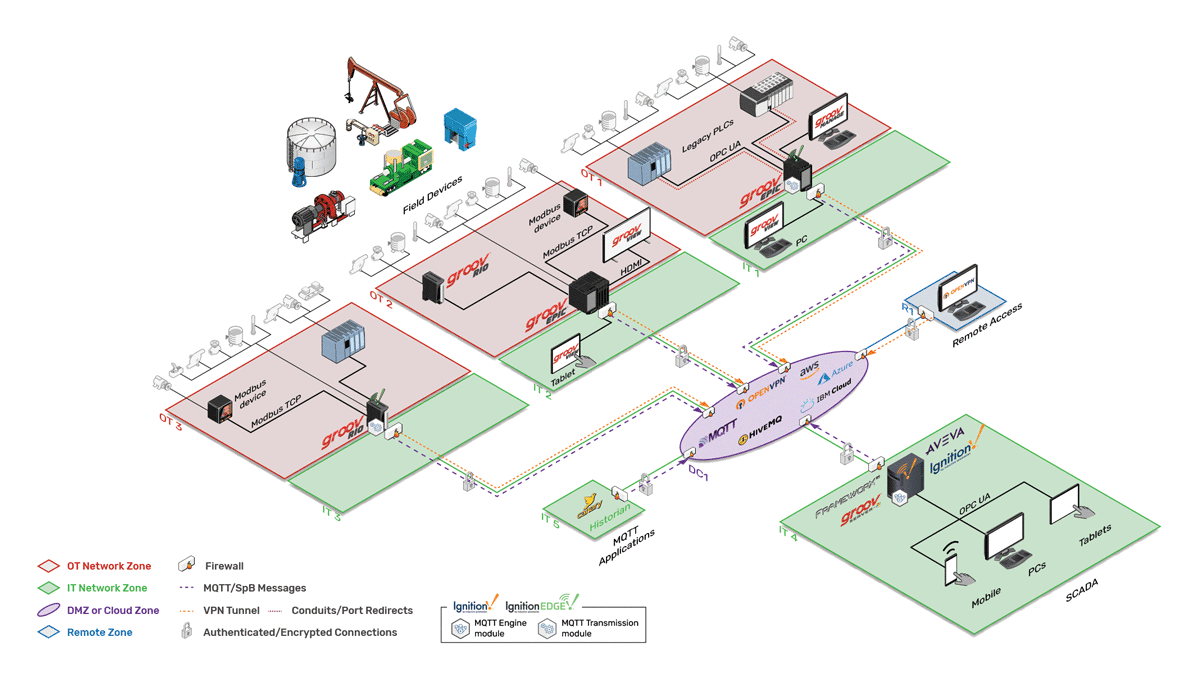 The result is a complete system overview of a multi-vendor network and software integration. It illustrates how to:
Secure legacy PLCs and acquire their data without disturbing existing systems
Remotely access field devices through secure, on-demand VPN conduits
Securely share data with SCADA systems and MQTT applications
Scale out your infrastructure using groov RIO edge I/O
Notice the theme is data democratization and cybersecurity? You'll see how to acquire and process OT data at the source, communicate data where it's needed, and secure your operational data with segmentation, authentication, and encryption.
Try the demo for yourself! We hope you'll find it to be a helpful learning tool that's worth sharing.
As always, our team of engineers is here to answer your questions. Contact us today, start an OptoChat, or drop a comment below.