Three more companies join the OptoPartner program to give you cutting-edge IIoT product solutions.
Do you need help integrating, installing, or updating your Opto 22 system? An OptoPartner can help. OptoPartners have a proven track record of working with Opto 22 industrial control products (like the groov EPIC system).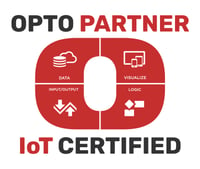 And if you need help on an industrial internet of things (IIoT) project, contact one of our IoT OptoPartners.
IoT OptoPartners have:
Combined skills and experience in both Information Technology (IT) and automation (Operations Technology, OT)

Successfully developed IoT applications for other customers

Demonstrated to Opto 22 engineers that they can provide customers the ideal solutions for their IoT goals
Opto 22 recently welcomed three new IoT OptoPartners to the program. Contact one of them or choose another in your area.
Panacea Technologies
(Montgomeryville, PA)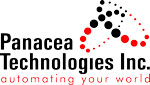 Panacea Technologies is an award-winning system integration firm with expertise in process control, especially in regulated industries. As a member of the Control Engineering System Integrator Hall of Fame and recipient of the 2017 System Integrator of the Year Award, Panacea
has a long-standing focus on quality and perfect project execution. From batch processing to continuous processing and discrete automation, Panacea's skill set and industry knowledge are
an asset to any project. Learn more about their signature products and product experience.
MIcroclimates
(Mukilteo, WA)

Microclimates is a business intelligence company in the EnviroTech market. They are dedicated to improving your Opto 22 investment by combining business processes with operational control. Add remote access, mission control monitors, customized alerts, and business process-based configuration to your industrial controls. They offer custom hardware, software, and integration services for companies requiring specialized control solutions.
Learn more about Microclimates' application experience.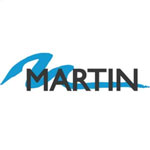 Martin Control Systems
(Plain City, OH)
Martin CSI is an industrial control system integrator located in the Columbus, Ohio area. Their team of electrical engineers designs and builds services for industrial control and data collection systems using the most efficient and reliable technologies. For over 25 years, Martin CSI has been dedicated to providing innovative solutions for customers' needs. Learn more about Martin CSI.
We're excited to have these three successful companies on board the OptoPartner program and are confident their experience with the groov EPIC system can help with all your automation and IIoT needs.
See our complete listing of OptoPartners and find one in your area to help you get started with your next project or system upgrade.
Think you'd like to join the OptoPartner program? Get more details or send your inquiry to optopartner@opto22.com.