Take advantage of several new features and enhancements now available for the groov EPIC system, groov Edge Appliance, and groov Server for Windows.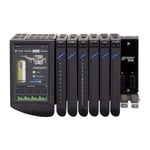 A free firmware upgrade is all it takes to start enjoying the new programming capabilities available for your groov EPIC system: CODESYS to run your IEC 61131-3-compliant applications! Many performance improvements are also included.
And for the groov Box, and groov Server for Windows, you'll benefit as well with a simple software download to update your groov View projects that improves performance, and now connects to any OPC UA Server for no additional charge! This goes for groov EPIC, too!
Visit manage.groov.com to download your version 1.3 upgrade today! Be sure to review form 2267 groov EPIC User's Guide, Chapter 11, section "Applying a firmware update to the groov EPIC processor" for a smooth update.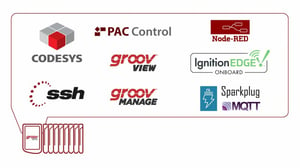 This version 1.3 release adds IEC 61131-3 programming options which means you can:
Develop applications using IEC 61131-3 programming

methods—including Ladder Diagram, Function Block Diagram, Structured Text, and Sequential Function Charts

Pick the best software tool for your application
Mix and match several software tools to build control and IIoT solutions in one unified platform
There's much more, including a new groov View (see below). For complete details, please see the groov EPIC Readme.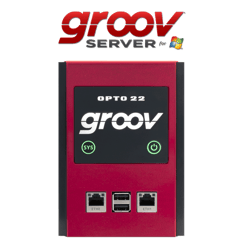 For those of you using the groov Edge Appliance (GROOV-AR1-BASE) or groov Server for Windows (GROOV-SVR-WIN-BASE) for your applications, you'll want to get the latest groov View 4.1a update. This update can also be accessed through your MyOpto account at manage.groov.com.
The groov View 4.1a release includes licensing changes. You no longer need to purchase an Enterprise license as everyone has access to all features now.
You'll also notice improvements in device health data, scan rates, trend data and event notifications. Please reference the groov View Readme for a complete list of new features and fixes.
Enjoy these updates, and groov on!