Check our list of June 2022 events to see if there is an opportunity to see groov EPIC or RIO in your area.
We've just updated the Opto 22 events calendar and June is shaping up to be a busy month of conferences and seminars. Get registration and agenda details on each of these upcoming shows and we hope you can join us on the road!


ARC Industry Forum - June 6-9, 2022 - Orlando, FL
Ignition Discovery Day - June 9, 2022 - Orlando, FL
Ignition Oil & Gas Collective - June 22, 2022 - Houston, TX
ARC Industry Forum
Join Opto 22 at the 26th Annual ARC Industry Forum in Orlando, Florida. This year's theme is Accelerating Industrial Digital Transformation and Sustainability.

Learn more about how transforming factories, supply chains, and infrastructure will benefit technology end users and suppliers alike. Discover what your peers and industry leaders are doing today and what steps they are taking to prepare for the future.

Stop by Opto Tech Partner HiveMQ's booth where you'll see Opto 22's groov EPIC and groov RIO utilizing the MQTT protocol with Sparkplug B. See how OT and IT data is easily exchanged across infrastructure through the HiveMQ broker.
We'll also have groov EPIC and groov RIO in our Opto Tech Partner Inductive Automation's booth, featuring Ignition Edge running on both platforms.
Then make plans to attend the Eclipse Foundation presentation and panel on Thursday, June 9, 2022, 10:30 am EDT: Sparkplug – A Building Block for Plug & Play IIoT. Opto 22's VP of Product Strategy, Benson Hougland, will be one of the panelists discussing the significance and benefits of Sparkplug to end-users, as well as various aspects of the technology and its implementation. Register to attend.
June 6 - 9, 2022
Renaissance Orlando at Sea World
6677 Sea Harbor Drive
Orlando, Florida 32821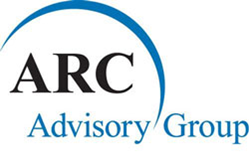 Ignition Discovery Day
Ignition Discovery Day is back in Orlando and we hope you can join us! Attend this half-day seminar that takes place at the conclusion of the ARC Industry Forum. Opto 22's Benson Hougland will be one of the featured guest speakers.

Tools for the Digital Transformation Trade
Digital Transformation increases performance and efficiency, and reduces unplanned maintenance and downtime, thus leading to increased revenue and market share and, ultimately, increased profits. The convergence of operational and information technologies has been at the forefront of industry conversations for several years now, but how does this idea work in the real world? In order to take advantage of these new technologies, companies must bridge the OT-IT gap and feed IT infrastructures with data that is secure, easily consumable, and cost-effective.
This seminar will describe how American Water and CHS have excelled in their Digital Transformation journeys by utilizing best-of-breed tools to implement an open-standard architecture solution.
Registration is free - snacks and dinner provided.
June 9, 2022, 1:00 - 5:00 pm EDT
Coral AB Ballroom
Renaissance Orlando at Sea World
6677 Sea Harbor Dr.
Orlando, FL 32821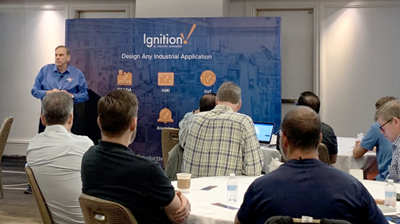 Ignition Oil and Gas Collective
The Ignition Oil and Gas Collective (IOGC) purpose is to provide an outlet for the Ignition Oil and Gas end user community to meet and discuss various aspects of the Ignition software by Inductive Automation, and its functionality as it relates to oil and gas industrial control systems (ICS, SCADA).

The IOGC is also a good place to question and discuss bugs, development, and features with Inductive Automation that are important to the industry. Sharing, learning, and exploring together can accelerate discovery of new exciting possibilities, benefiting all members of the IOGC.

Opto 22 is pleased to be taking part in the next IOGC meeting scheduled in Houston for Wednesday, June 22, 2022, 8:00 am - 4:00 pm CDT.

This meeting's topic: Secure PLCs from OT Threats While Managing SCADA Access with New Ignition Module

Log in or register to attend.
Location:
WaterBridge Resources
Houston, TX