ALTA Refrigeration achieves faster, easier product development and servicing with
groov

EPIC and MQTT.

What's the secret to providing superior service and staying competitive in a changing market? Over ten years, ALTA Refrigeration transformed itself from a custom engineering services company into a scalable industrial equipment manufacturer. Read their case study.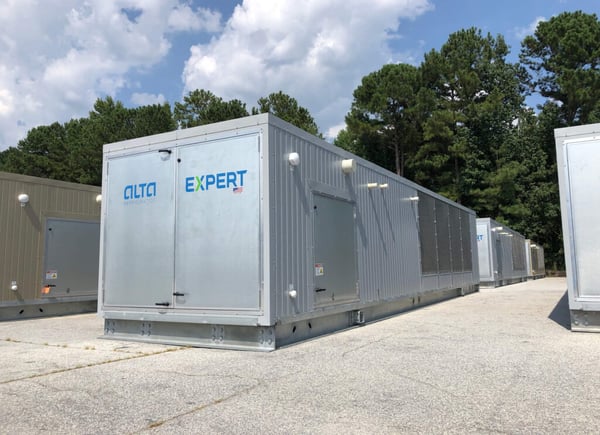 Each ALTA EXPERT system follows a standard, reliable design that can be mounted on the roof above the area it serves.
Originally started in 1975 as Industrial Refrigeration Services, ALTA has been designing and installing refrigeration systems across the United States for more than 45 years.
"Our customers' biggest concern is their power bill," notes Peter Santoro, controls engineer at ALTA. So ALTA's systems stood out for the level of control they offered. But designing and programming each unique system took a lot of time, and competitors began to steal some of their market share with cheaper, simpler offerings. ALTA looked for a way to standardize its offering without sacrificing features.
Read this latest addition to the groov Case Study Library and learn how the company:
Kept up with new demand for their EXPERT systems with only a small controls engineering team

Used the power and flexibility of groov EPIC to develop a custom solution that made it easy to deploy bug fixes and product updates

Created a nationwide network connecting each EXPERT to its central server through a local HMI and MQTT gateway
You can read ALTA's complete story on our website or download the PDF.