Welcome MAC Engineering & Automation as an IoT Certified OptoPartner.
Looking to get started with an Internet of Things (IoT) project or application? MAC Engineering & Automation can help. They just received IoT certification from Opto 22 engineers based on their success in applications using groov EPIC and RIO.
Opto 22's Southeast Regional Manager, Dan White, recently worked with the team from MAC and shared:
"MAC Automation's expertise in designing and implementing complex industrial automation solutions makes them a perfect fit as an OptoPartner. With a deep knowledge of control systems, robotics, and process optimization, MAC Automation can collaborate with Opto 22 to deliver more innovative solutions."
Hear from MAC Automation on how they can help you with your next project.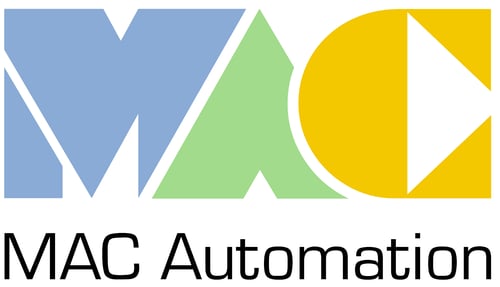 MAC is a dynamic and innovative multi-discipline engineering company located in both The Woodlands, Texas as well as Calgary, Alberta, that is driven by a team of passionate individuals. With a strong emphasis on innovation, quality, and success, we strive to deliver exceptional services that consistently exceed the high standards set by us and our clients.

At MAC, we boast a highly skilled and experienced workforce with extensive knowledge in various industrial automation systems. As a leading player in the field of SCADA, automation, IIoT, edge computing, and analytics, we possess unrivaled expertise in these cutting-edge technologies. This expertise, coupled with our comprehensive understanding of control system philosophies, enables us to conceptualize, design, and implement top-notch control systems, communication systems, automation networks, and corporate interfaces for a wide range of applications

Whether it's developing advanced automation solutions, optimizing operational efficiency, or integrating complex control systems, MAC has the capabilities and know-how to deliver unparalleled results. We pride ourselves on our ability to innovate, adapt, and provide tailored solutions that precisely meet the unique requirements of our clients, ensuring their success in an ever-evolving industrial landscape.
The engineers at MAC have recently completed an impressive application working with Serta Simmons that focused on bedding factory machine data acquisition, monitoring, control, and analytics. This particular project also showcased their expertise with Ignition software.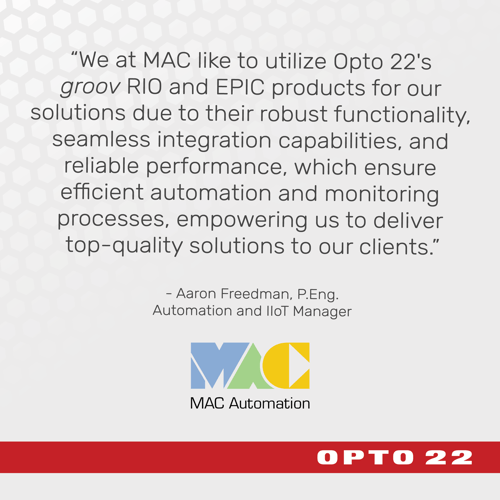 Learn more about their product experience on their OptoPartner page, or visit their website for more information about their engineering and automation services.