We're starting the new year by welcoming 8 new automation and integration companies to the OptoPartner program.

We've introduced several new OptoPartner integrators this past year, and that list continues to grow in 2021. Opto 22 is pleased to partner with more automation experts in the field who have a proven track record of success. We asked these new partners to introduce themselves to the Opto community and this is what they shared:

Arrowfinch - Bahrain and Saudi Arabia
Arrowfinch Technologies specializes in providing industrial automation and IIoT solutions for various industries to improve their operational efficiency through process control, supply chain management, workplace safety and remote monitoring solutions. We work with water, wastewater, cement, aggregates, food, pharmaceutical and almost all kinds of manufacturing industries by providing them with advanced control solutions, automation products and services. Learn more.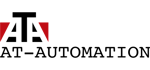 AT-Automation - Netherlands
We are AT-Automation. A family business that stands out from the rest in our field. Where others automate, we generate measurable results through automation. We consciously choose a different path. A path that is entirely determined by the intended result for our clients.

How do we do it? By working together. By earning trust and sharing responsibility for that result. By understanding our clients' challenges so that we can do everything–literally, everything–we can to achieve a positive result (and preferably, a little more).

Why? Because we're only satisfied when the result completely justifies our clients investment in us. That is what our clients deserve. Visit the AT-Automation OptoPartner page.



G5 Consulting & Engineering - Wisconsin
We offer consulting, engineering and project management services for manufacturing and process industries. Our focus is on manufacturing transformation and asset performance management. We are a distributor for technologies that support these efforts. Get more details on G5 signature projects.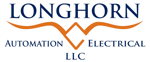 Longhorn Automation & Electrical - Texas
Longhorn delivers a variety of electrical installation and services for a range of industrial applications that include compressor stations, transformers, saltwater disposal facilities, and pump jack facilities; as well as providing automation for PLC integration, measurement and instrumentation equipment, Internet SCADA systems, alarm monitoring, and communication systems. Longhorn offers system integrators and automation solutions for Water and Wastewater, Manufacturing, Automotive, Packaging, Food and Beverage and OEM. Learn more.



netDNA - Canada
netDNA is a leading-edge technology company specializing in Automation, Networks, and develops custom IoT (internet of things) solutions. In addition to our products, we provide tech services, IT support and network security for our clients. Our unique products and services create solutions for our client's problems.
With 20 years of experience in advanced technology and automation, our dedicated team is ready to solve even your most complex business challenges. Our vast understanding of networks and experience in remote connectivity has led to many innovative solutions and a project history that consistently sets us apart from our competition.
netDNA works with clients both large and small. We work in the Oil & Gas Industry, Water Management, Shipping & Logistics, Municipalities & Government agencies, and First Nations. We welcome the opportunity to work with you on your next project or solve your next problem! Learn more.

RMS Industrial Tech - Republica Dominicana
RMS provides instrumentation, process control and automation solutions with professionals that seek excellence through teamwork and continuous improvement. We provide solutions that constitute an added value in a competitive world. Learn more.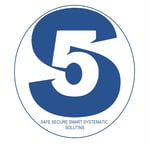 S5 System - Australia
S5 System is a company of industrial control systems and IoT Solutions integration experts teamed up as an Australian company to provide Industry 4.0 and futuristic technologies to the local industries.
With over two decades of experience in embedded systems development, functional safety and safeguarding systems, industrial control systems (PLC, SCADA, DCS), and process automation, S5 System has built up the capabilities to offer IoT technology and integration services. Our special focus is on Security, Scale and Performance across all of the IoT landscape. S5 System is apt at early adoption of reliable technologies for its clients to always stay ahead of the curve in their technological strategy and digital transformation. Learn more about S5.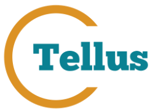 Tellus - Wisconsin
Tellus LLC specializes in the software, training, service, support and sales of Opto 22 products. With expertise in all the software and hardware products from Opto 22, the goal is to provide what you need when you need it - at our location or yours.

We are here to help with customized training, emergency service, project rescue, software, proof-of-concept, databases and more. Tellus is a small company with two full-time and three part-time engineers. Our staff has vast experience with Opto 22. The company is lean, managed by the engineers and available for very small to medium-sized projects. See how Tellus can help with your project.
We're happy to be joining forces with all of these outstanding service providers. Their familiarity with Opto 22 products like groov EPIC, groov RIO, or the SNAP PAC system will make your projects run smoothly.
See our complete listing of OptoPartners and find one in your area to help you get started with your next project or system upgrade.
Interested in joining the OptoPartner program? Get more details or send your inquiry to optopartner@opto22.com.