Opto 22 continues to grow its OptoPartner network with more experienced system integrators
Please welcome the new companies that joined our OptoPartner program this month. We value these new members as they have proven their engineering expertise and in-depth understanding of Opto 22 hardware and software and use it to help customers find their ideal automation and IIoT solutions.
As is customary, we asked our new partners to give a quick overview of their company to share on our website. Take a look at the company descriptions below and meet our newest additions to the program.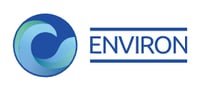 Environ - Ohio
With over 40 years in air quality control experience, Environ was launched with the goal of expanding to serve wastewater treatment plant systems, wastewater resource recovery systems, and water distribution systems across the globe.
Environ seeks to understand our customer's needs first, then we design cost-effective solutions. Engineering specs are usually generic and not focused on the end-user. That's where we're different. We make sure engineering specs meet the operator's needs as well. We're small, agile, flexible, and technology-agnostic. Our customers mean the world to us!
Learn more about Environ.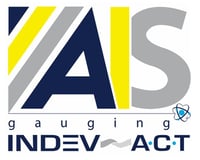 AIS Gauging - Indiana
AIS Gauging is an industry leader in web measurement technologies providing our customers with the most advanced measurement and control of thickness, coat weight, and basis weight. Regardless of the process to be measured, our level of commitment and attention to detail remains the same. See AIS signature projects and applications.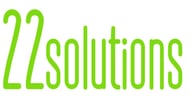 22 Solutions - Australia
22 Solutions provides custom control solutions for all industries. We engineer, design, build and program control systems ranging from large-scale automation to electronic circuit boards.

22 Solutions is a distributor and integrator of Opto 22 products. With world-renowned Opto 22 products ranging from Solid State Relays to Programmable Automation Controller systems, and now the world's first Edge Programmable Industrial Controller (groov EPIC), there is a solution to suit your needs.

Designed primarily for industrial control solutions, the Opto 22 product range is robust enough to scale to your needs. 22 Solutions works very closely with our clients to design flexible and scalable control systems and uses the latest technologies available to provide peace of mind that your processes are reaching their full potential.
Learn more about 22 Solutions.

Opto 22's network of system integrators includes both international and North American businesses. Here's why you should consider being a part of it:
Gain the marketing advantage of being an official Opto 22 solutions provider.
Profile your company on our website as an OptoPartner so customers can find you by name, geographic area, and specialties you provide.
Be eligible to receive leads specific to your industry, markets, products, and skills.
And you have the option of making an OptoPartner video. These recorded presentations on our website are a great opportunity for Opto 22 users to get to know each partner better and get insights into their project experience and expertise. If you haven't watched yet, check out the popular OptoPartner video series showcased here on the OptoBlog.
For more information or to request to join the OptoPartner program, email optopartner@opto22.com.