New lessons on PAC Control just added to Opto 22's free online training program.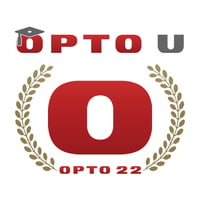 Now more than ever, online training and communication tools have become the key to success in today's world. With COVID-19 changing the way everyone does business, we've seen how important our OptoU lessons have become to our current customers, engineers who are new to the industry, as well as for those looking to be educated on new technology.
Although we had to cancel much of this year's classroom training, the Opto 22 training team has been hard at work developing new content. Our team of engineers strive to create lessons on how Opto products work, how to implement them with your systems, and giving you the information you need to make the best choices for your applications.
In a recent groov EPIC case study featuring American Metal Processing, it discusses how online training from Opto 22 was a factor in deciding to use Opto 22 products. AMP president Grant PInkos stated, "I could see the pieces coming together. Opto 22 does an amazing job of teaching people who don't have a background in programming."
This is why it's so important to continue to expand on the technical content of OptoU. And we recently updated several important topics in the PAC Control software series. From "Getting Started with PAC Control" to "Using Subroutines in PAC Control", you'll find this updated content to be a valuable teaching tool.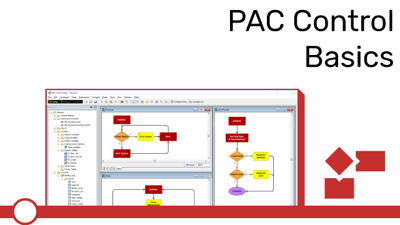 Some things to keep in mind as you participate in OptoU online training:
It's the same class curriculum that's used in our factory classroom training.
Step-by-step lessons include both video and text instructions
A user log in allows you to return to previous lessons as well as check your knowledge with end-of session quizzes.
And it's free!
We know you'll become a PAC Control expert with these new lessons, and our training team can't wait for you to get started. So sign in and start learning today!
Questions? Contact us through our website or email training@opto22.com.