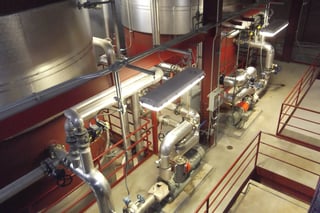 Start with sugar, and you could end up with a sweet business.
That's how Amalgamated Reseach LLC (ARi) began. They were the research and development department of Amalgamated Sugar back in the 1970s.
Their mission then was to develop efficient processes to extract sugar from sugar beets.
But their strong focus in the industrial separation field has led them far beyond sugar.
The company now develops process systems for everything. Their systems remove metals from mining waste and separate petroleum components for China's energy industry.
Factors in ARi's success? Efficient processes, compact equipment, and remote monitoring and control capabilities.
In industrial separation processes, ARi uses a patented fractal fluid control method. This special method can often result in a 10:1 reduction in equipment size. The remote options ARi offers are relatively new, a response to increasingly common requests from customers.
Learn more about ARi's patented process, how they build the smallest separation systems possible for their customers, and how they're providing remote monitoring and control in this new case study.