Join Opto 22 engineers to learn why groov EPIC is right for your future applications.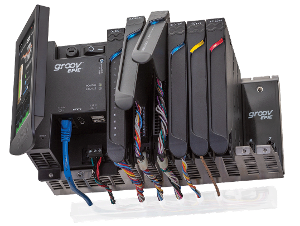 The cutting edge technology that's part of the groov EPIC (Edge Programmable Industrial Controller) system is crucial for IIoT and automation projects in today's world. With the convergence of OT and IT in recent years, it's important to understand how groov EPIC is bridging the gap between these operational and information technologies.
This webinar is the first in a multi-part series describing why groov EPIC was developed for the future of automation and IIoT.
This webinar will cover:
An out-of-the-box introduction to the groov EPIC system
I/O module options and system capabilities
Overview and set up of the groov Manage software and its time saving features
Troubleshooting in action with HMI and mobile screens
Real world industry use cases
Why groov EPIC is today's IIoT solution
Whether you're evaluating groov EPIC as an industrial internet of things (IIoT) solution, already using the groov EPIC system, or simply want to learn more about this new technology, you'll find the information presented to be a valuable resource in planning future projects.
We hope you can join us! Register now.
Date: Thursday, November 15, 2018
Time: 10:00 a.m. - 11:00 a.m. PST
(includes time for Q and A)
Presenters: Kyle Orman, Senior Applications Engineer
Garrick Reichert, Senior Applications Engineer