Ringing in 2022 with some new additions to the OptoPartner program.
As our network of system integrators continues to grow, we're looking forward to an exciting year of new projects and applications that these Opto 22 experts bring. We value these new members as they have proven their engineering expertise and in-depth understanding of Opto 22 hardware and software and use it to help customers find their ideal automation and IIoT solutions. As usual, we asked our new partners to give a quick overview of their company to share on our website.
Take a look at the company descriptions below and meet our newest additions to the program.

All-Phase Automation & Controls - Washington
All-Phase Controls & Automation provides end to end systems integration, and robotic solutions, across different industries. Our goal is to bring value to our clients' businesses by providing turnkey solutions and building lasting relationships.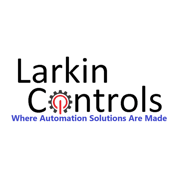 Larkin Controls - New Jersey
Larkin Controls offers troubleshooting, repair, and maintenance services to keep your system running. Bring your system up to date with the latest hardware and software. Access your controls system from anywhere and enjoy increased overall system efficiency with our suite of controls solutions. Whether your automation needs are building HVAC, robotics, commercial, industrial, we have a solution.

Rust Automation & Controls - Utah
Established in 1976, Rust Automation & Controls has 45 plus years of experience providing responsive and professional support for our customers.
Rust Automation & Controls represents the world's finest manufacturers of process control products, emphasizing innovation, quality and reliability.
​
​Rust Automation & Controls provides a wide range of the world's finest process control and industrial solutions to customers throughout the Western 13 United States & El Paso, TX. Our skilled application/sales engineers and technicians provide a comprehensive range of services and support solutions, including needs assessment, training, implementation, installation, diagnostic analysis and repair.

You might have already seen some of Rust's projects in action if you watched the recent CODESYS Tech Talk they were a part of. As an experienced Opto 22 user and engineer, Jared Bates from Rust Automation & Controls joined Opto 22 to present a current water/wastewater application that uses the CODESYS runtime engine on groov EPIC. Watch: CODESYS in the Field - Opto 22 and Rust A&C.
Interested in becoming an OptoPartner? Opto 22's network of system integrators includes both international and North American businesses. Here's why you should consider being a part of it:
Gain the marketing advantage of being an official Opto 22 solutions provider.
Profile your company on our website as an OptoPartner so customers can find you by name, geographic area, and specialties you provide.
Be eligible to receive leads specific to your industry, markets, products, and skills.
And you have the option of making an OptoPartner video. These recorded presentations on our website are a great opportunity for Opto 22 users to get to know each partner better and get insights into their project experience and expertise. If you haven't watched yet, check out the popular OptoPartner video series showcased here on the OptoBlog.
For more information or to request to join the OptoPartner program, email optopartner@opto22.com.