The annual Ignition Community Conference is celebrating its 10th year with a return to an in-person event as well as a virtual option.
The Ignition Community Conference gathers the leading minds in industrial automation to exchange ideas, inspiration, and technology. This year, Inductive Automation celebrates 10 years of ICC, and there are more ways to explore the event than ever before! ICC X features two ways to attend:
In-person at the Harris Center for the Arts in Folsom, CA
Virtual event (2 weeks later) hosted on the Hopin platform
Visit the Registration page to choose how you want to experience ICC X.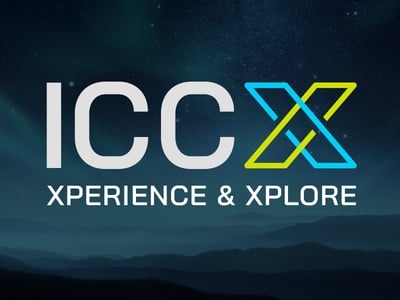 Ignition by Inductive Automation is a powerful enterprise connection platform with the software modules you need to create virtually any kind of industrial application—SCADA, IIoT, MES, and beyond. Opto 22's groov EPIC and groov RIO both include models with Ignition Edge® on board, specifically designed and optimized for edge-of-network devices.
As an Ignition Onboard Partner, Opto 22 will once again be sponsoring, exhibiting, and participating in the annual ICC event. Look for the Opto 22 booth at the conference in Folsom (September 20-21), as well as our 30-minute virtual Solution and Demo presentation (Oct 3-5). Watch as we take a deeper dive into how groov EPIC and groov RIO secure and democratize OT data through Ignition.

Here are more reasons you don't want to miss ICC X:
Attend a 2-day schedule that features a live keynote, technical keynote, Build-a-Thon, community sessions, and more
Reunite and meet new members of the growing Ignition community during networking events and panels
Hear from global distributors about how they are using Ignition to shake up industrial automation around the world
Meet face-to-face with Bob Sheffres, Benson Hougland, Arun Sinha, and Garrick Reichert at the In-person event!
We hope to see you there!
In-person event: September 20-21, 2022
or
Virtual event: October 3-5, 2022