Opto 22 will exhibit and present at ELC + OpenIoT Summit North America
About the Show
This month Opto 22 is exhibiting and presenting a technical workshop at the Open IoT Summit in Portland, Oregon.
It's a great opportunity to take a look at some of our new products and solutions that leverage open technology—like a REST API for an industrial controller and Node-RED running on our groov Box.
We're trying to liberate industrial and commercial devices from their silos of proprietary protocols and bloated middleware—not to mention the insane price of programming and HMI software from certain vendors in the industry, who shall remain nameless.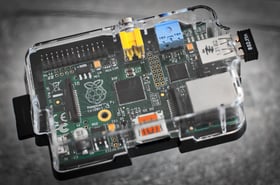 Come join the fight and attend the show.

The Open IoT Summit is sponsored by the Linux Foundation, so you know it's on the up and up and focused on open technology. The show runs February 21-23.

Don't miss your chance to attend. Register now!

The show has over 130 sessions packed full of useful and applicable info for kernel developers, system developers, architects, firmware developers, application developers, and other open-source professionals.

There's a wide range of content: embedded Linux, IoT, smart devices, IoT security, the Industrial Internet of Things (IIoT), and much more!

And of course, the one and only Linus Torvalds will be there.

The event also has a bunch of cool offshoot activities, like:
Building a Low-powered Smart Appliance Workshop
Hackathon: Liota Package Development for ABB YuMi, ThingWorx, IBM BlueMix, and VMware's Project Ice
Yocto Project Developer Day North America 2017
And don't forget, I'll be there to geek out on all things Industrial Internet of Things related. You've got IIoT questions, I've got IIoT answers. Let's chat.
About the Workshop: Moving from IoT to IIoT with Maker Boards, Linux, and Open-source Software Tools
Are you looking for a way to change the world with your talents and skill set as a developer?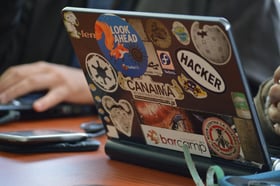 Single-board computers, Linux, and open-source software tools have made inventors, tinkerers, makers, and entrepreneurs out of many people in the developer community.
While the consumer Internet of Things is poised to provide value to society, a much larger opportunity with the potential to change the world as we know it is staring the developer community in the face, waiting for someone to take action.
In this workshop you'll learn how to use the open-source tools, maker boards, and technology you're already familiar with to develop applications that have the potential to deliver a massive positive impact on society.
There are billions of devices—sensors, I/O, control systems, motors, pumps, drives—siloed behind proprietary control and information systems, waiting to be tapped into. You'll learn new methods to access, monitor, and manage these assets to create a potentially huge positive impact on our way of life.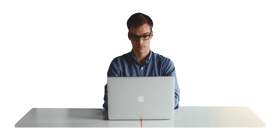 In this technical workshop I'll show you real-world case studies that bridge the gap between the digital world of computing and the physical world of industry.
You'll learn how IIoT applications can be quickly prototyped and developed on small maker-board designs and then rapidly scaled up to industrial-grade systems designed to survive the harsh environments found in edge computing applications.
You'll also learn about design considerations for porting maker board electronics to real-world applications.
Whether you're an experienced or new developer, this presentation will help you understand how to meet the challenges of integrating the maker community with the industrial community, bringing industrial systems into the IoT. You'll walk away with a better overall understanding of the massive opportunity the developer community and our society have in front of us.
Don't miss your chance to attend. Register now!
Want to see how you can use Raspberry Pi boards to control real-world devices? Check out the Raspberry Pi I/O carrier board from Opto 22.