How do you control coatings on a device the width of a human hair?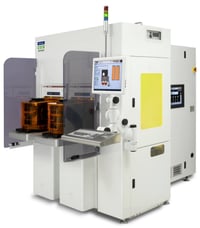 In today's world, ultra-tiny micro electromechanical systems (MEMS) provide key capabilities in phones, cars, drones, and medical sensors, just to name a few places.
MEMS manufacturers rely on Applied Microstructures (AMST) for specialized machines and processes to manufacture these parts, which continue to shrink in size.
When AMST analyzed controllers for their flagship molecular vapor deposition (MVD) system, they found they needed to:
Include built-in communication and networking flexibility
Save space in the system while providing options for future improvements
Provide customers with fast reconfiguration, to run different coating jobs and move parts into and through the process
Read how AMST met these needs in the new case study.