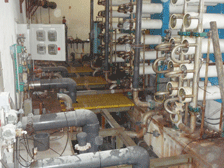 Once a haven for pirates, today Nassau and nearby islands host thousands of tourists.
One essential to keep tourists happy and healthy is fresh water, and most resorts rely on desalination to provide it.
Over years, a major resort in the Bahamas found its desalination system had badly deteriorated. As the corrosive effects of seawater damaged control equipment, the system became unreliable. Operators received false alarms; downtime increased.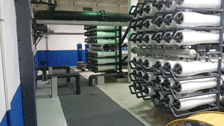 Finally, the system had to be run manually. But manual operation meant the alarm system and safety interlocks built into automated control no longer worked. The plant became a dangerous workplace.
See how ISI Water of St. George, Vermont, managed a complete, safe replacement of the system—without any break in service to the resort's customers.
Read the ISI Water Desalination case study.