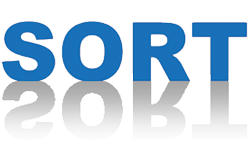 Join us at the SORT Fall Technology Showcase in Ontario, Canada next Thursday, September 28.
See advanced solutions for automotive, metal and steel, food and beverage, pharmaceutical, cosmetics, and other industries.

Learn about the latest technologies to

address your manufacturing challenges.

Attend live demonstrations and seminars.
Enjoy complimentary lunch and beverages (all registered attendees).
Special drawing: Golf package for four!
Don't miss Arun Sinha's Seminar on the Internet of Things at 1:10 p.m. You'll learn about products and approaches to start your IoT project now.
And be sure to stop by the Opto 22 showcase table to see the groov IoT and mobile operator interface appliance, plus SNAP PAC programmable controllers and SNAP I/O, in action.
Fall 2017 Technology Showcase brought to you by SORT
When: Thursday, September 28th, 2017, 10:00 a.m. till 3:00 p.m. Lunch included.
Where: Abbey Room of the Sandman Hotel, 3451 South Service Rd. W, Oakville, ON, L6L 0C3
Register now or email ivarga@sort.on.ca for more information.
Come out and learn about industry-specific applications, product specifications, and how they can help your business increase throughput, improve safety, and optimize the entire production process. See you there!