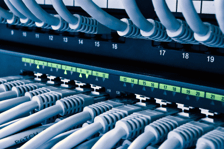 How is going to your favorite website like getting data from your PAC to your groov Box, or from your PLC to your HMI?
Opto 22 engineer Matt Newton's recent blog post answers that question and introduces you to the underpinnings of both the Internet and a whole lot of industrial automation communications.
Matt's post is just the start in a series of blog posts about how to make troubleshooting your system faster and more efficient. The first post introduces the TCP/IP model—what it is, where it came from, and how it affects both the Internet and automation.
Understanding how it all fits together is the first step in easier troubleshooting when things don't work as expected.
You won't want to miss these. Read the TCP/IP model blog post.