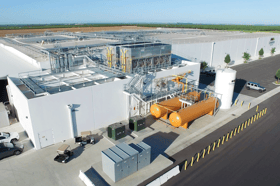 How do you get fresh apples in March?

California Controlled Atmosphere (CalCA) knows the secret: strictly controlled storage.
CalCA builds produce storage systems for growers in California and all over the world. Each system must be flexible to accommodate fluctuating harvests and individual produce varieties.
Our new video case study follows the fruit as it's harvested and carefully stored before arriving at your local supermarket.
Watch third-generation farmer, pomologist, and programmer Doug Gerdts explain how these systems are designed to monitor and control temperatures, humidity, and levels of nitrogen, oxygen, and carbon dioxide.