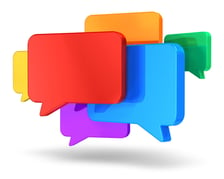 A lot of you post questions and share your expertise in the OptoForum. It's a great place to get advice from other Opto product users, explore new ways to solve a control problem, or share your sample code.
Now we're updating the forum platform to make it easier to use. Sometime in the next couple of weeks you'll see a major change.
You'll still be able to access all the same information, but it will look and feel different. Some key features:
Designed for use on mobile as well as your desktop PC
Complete conversation on one page—just scroll down
Modern, clear look and organization
Dynamic notification when you're mentioned, quoted, or replied to
You'll still be able to converse with and assist the same OptoFans and forum members, but navigation and searching should be simpler.
So check back in every few days and when you see the new forum format, try it out by posting a question or a comment. We'll be interested in your feedback, so be sure to let us know how it works for you. And definitely contact us if you have any questions.