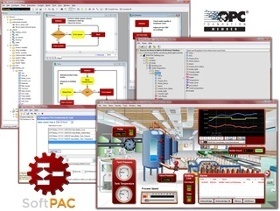 We've just released PAC Project R9.6002, and you can get the updates here:
PAC Project Basic is free automation software for control programming and HMI, and is used with our SNAP PAC controllers.
PAC Project Pro adds capabilities like redundant controllers and support for legacy FactoryFloor systems. It also adds an OPC server, database connectivity, and a software-based controller. To install PAC Project Pro or any of its components, you'll need to have the password.
PAC Project R9.6000, released February 1 this year, included several new features for PAC Control, PAC Display, OptoDataLink, and PAC Manager. This latest R9.6002 release fixes some issues in PAC Display, PAC Control, and PAC Manager.
For complete information about what's included in this release (and previous releases, if you haven't updated for awhile), see the PAC Project Readme.