Just released: two new updates that improve security and performance:
E1/E2 brain board firmware
groov Admin update for the groov Box
E1/E2 brain board firmware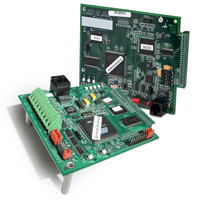 R1.2a firmware for the E1 and E2 brain boards resolves security issues with reading and writing to OptoMMP addresses. We strongly recommend that you update to the new firmware. R1.2a also adds new features and enhancements:
Both the E1 and E2 can now handle up to eight concurrent Modbus/TCP client connections.
You can configure E2 analog points with standard G1 module part numbers in PAC Control or PAC Manager R9.5a (not yet released, but coming soon).
To be consistent with SNAP PAC brains, the default value for E1 digital input points is now 0x100. (The default used to be 0x00.)
See more details in the E1/E2 Firmware Readme.
For firmware installation steps, see Chapter 4 in the E1 & E2 User's Guide, form 1563.

Get the free firmware update now:

groov Admin software for the groov Box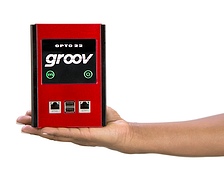 If you have a groov Box, groov Admin is the utility software you use to set up wired and wireless networking, check hardware status, update groov, change system time, and more.
Updating to groov Admin R1.570.43 is strongly recommended. It includes:
Security updates
User interface improvements
More responsive interface on mobile devices
Performance improvements
This new update is for groov Box owners and applies to these part numbers:
GROOV-AR1
GROOV-AR1-BASE
GROOV-AR1-SNAP
GROOV-AT1
GROOV-AT1-SNAP
See more information in the groov Admin Readme.

IMPORTANT: If you have a GROOV-AT1 or GROOV-AT1-SNAP (pictured at right) and your current version of groov Admin is version 1.570.40 or lower, then you'll need to first install groov Admin software version R1.570.41. After this software is installed, you can continue and upgrade the groov Box to R1.570.43.
To get your free groov Admin update:
1. Go to manage.groov.com and log in.
2. Locate your groov Box in the list and click Show in the Details column.
3. Click the filename to download and save the file to your computer.
Follow steps in the groov Box user's guide to update: