Yes, it's Windows 10 Day, and if you're ready to upgrade, here's some good news:
Hooray!
---
About groov Server for Windows...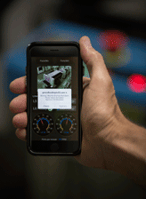 groov is all you need to build a mobile operator interface—your own mobile app—to monitor and control your automation systems and equipment from virtually any smartphone, tablet, laptop, or computer.
With no programming, you can quickly build a simple, effective mobile interface for your authorized users.
If you'd like to check machine status, mobilize field technicians, get KPIs, log events and receive notifications from anywhere, or use an off-the-shelf device for a machine you're building, check out groov.
groov comes as either the plug-and-play groov Box appliance, or as groov Server for Windows, which serves the groov software from a Microsoft Windows PC—now including those with Win 10.
Find out more at groov.com.
---
About PAC Project...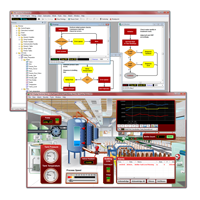 PAC Project is the software half of Opto 22's SNAP PAC System. This integrated system of reliable hardware and easy-to-use software is used in installations worldwide for industrial control, remote monitoring, and data acquisition applications.
PAC Project Basic includes:
PAC Control—for developing control programs to run on SNAP PAC controllers
PAC Display—for creating and running HMIs, so your technicians and operators can interact with the SNAP PAC System
PAC Manager—for configuring and maintaining SNAP PAC controllers, brains, and I/O
PAC Project Professional adds even more:
SoftPAC—a software-based controller for PC-based control
OptoOPCServer—for communication with all OPC 2.0-compliant clients
OptoDataLink—for sharing SNAP PAC System data with commonly used databases
And don't forget you get free product support, free training, and free pre-sales engineering help from the experienced engineers in our California headquarters and factory.