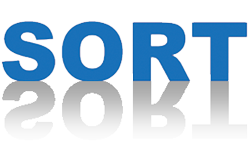 Are you wondering what the Internet of Things (IoT) or Industrial Internet of Things (IIoT) is all about?
Or maybe you're already thinking about how connecting to sensors and devices could save time, increase efficiency, or drive profit in your application.
If you're near Cambridge, Ontario on June 7, be sure to join Opto 22's Arun Sinha to explore new IoT possibilities at the SORT Technology Showcase, sponsored by SORT Production Products Ltd.
Arun's presentation will help you understand the IoT and the significant challenges we face to realize its benefits. You'll learn about IIoT technologies and steps you can take to develop your own IoT strategy.
Representatives from Sick, Turck, Pro-face, Carlo Gavazzi, and Sprecher + Schuh will also showcase new products and ideas. Join us!
Admission is free, but you must register to attend.
SORT Technology Showcase 2016
When: Tuesday, 7 June 2016 from 9:00 AM to 2:00 PM (EDT)
Where: Cambridge Hotel and Conference Centre - 700 Hespeler Road, Cambridge, ON N3H 5L8, Canada