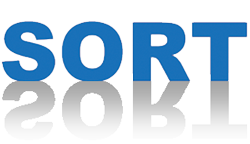 If you're near Cambridge, Ontario, on June 7, be sure to join Opto 22's Lloyd Romeo at the SORT Technology Showcase, sponsored by SORT Production Products Ltd.
Lloyd will introduce you to the SNAP PAC System, with its versatile SNAP PAC programmable automation controllers, flowchart-based programming, distributed intelligence, and guaranteed-for-life SNAP I/O.
He'll also be showcasing groov, the mobile operator interface tool that will have you building your own mobile app for automation in minutes.
Representatives from Sick, Turck, Pro-face, Carlo Gavazzi, and Sprecher + Schuh will also showcase new products and ideas. Join us!
Admission is free, but you must register to attend.
SORT Technology Showcase 2016
When: Tuesday, 7 June 2016 from 9:00 AM to 2:00 PM (EDT)
Where: Cambridge Hotel and Conference Centre - 700 Hespeler Road, Cambridge, ON N3H 5L8, Canada