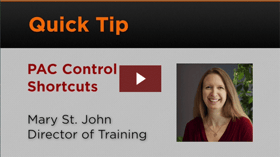 Do you use PAC Control? If so, you'll want to watch these handy tips in video format, all showing you step-by-step tips for Opto 22's control development software.
The videos are quick to watch and helpful no matter how long you've been using PAC Control.
Some examples...
See all the quick tips videos.
Do you have a tip we should put into a video? Tell us what the next quick tip video should be in the comments.