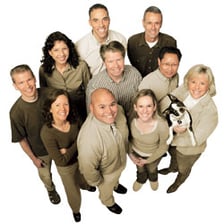 Ever thought about working at Opto 22? Here's a chance to do just that—three chances, in fact.
Right now we're looking for people to fill 3 positions:
Senior Technical Writer
Software Developer
Corporate Sales Engineer
I have to say this is a great place to work, with enthusiastic, friendly, bright people who care about what they do. The company structure is flat, so there's not a lot of management to slow things down. We run lean, frequently lead the way into new territory in the automation field, and everybody works together to get things done.


In a lot of ways it's like working at a startup—except the company's been in business for more than 40 years and is financially stable.

So take a look at our Careers page and see if one of these positions is right for you or for some talented person you know. We'll be looking for your resumé.