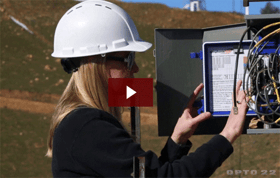 As "green" power production from sun and wind increases, electrical grids can find themselves with a big problem: too much electricity at once.
Solar and wind power generation work when the sun shines and the wind blows. But those hours are not necessarily when electrical demand is highest.
Until electrical storage capabilities are greatly improved, supply and demand must stay in sync.
In California, the power industry has responded to this problem in two ways:
First, the market price for electricity fluctuates rapidly, to encourage production exactly when it's needed and discourage it when it's not. The price can even go into negative territory; when it does, wind turbine owners lose money if they keep producing.
Second, regional electrical utility authorities can demand curtailment to keep the grid from becoming awash in too much electricity. When they do, owners must curtail production within 5-10 minutes or face heavy fines.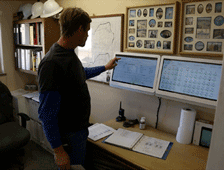 Responding that quickly to curtailment demands or market prices meant keeping operators on site 24/7, and in a large wind farm, even several operators might not be able to respond fast enough.
In addition, many wind turbines date back 20 or even 30 years and have no control or communications capabilities. So automating them isn't easy.
The solution came from SCADA Solutions, a company that provides communications, automation, and integration services for wind farms.
Watch the case study video and see how they brought these old turbines into the 21st Century.