The groov EPIC system adds a time-saving cable and groov I/O thermistor module.
GRV-TEX-26F6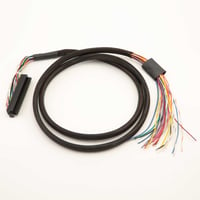 Would you like to save time and expense when installing or maintaining your field devices? The new GRV-TEX-26F6 cable reduces the time and effort needed to connect field devices to groov I/O modules.


The six-foot wires and vinyl sheath can be trimmed to any length, and preassigned wire colors help provide visual consistency across multiple modules, making pin assignments easy to remember.

GRV-ITR-12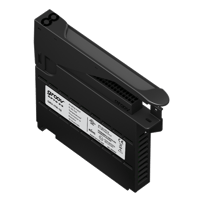 With 12 channels of analog-to-digital conversion that convert resistance to temperature or ohms, this module is ideal for NTC thermistors commonly used in HVAC, refrigeration, and process control applications. It may also be used with PTC thermistors in resistance sensing applications.
Remember, groov I/O modules are hot swappable (which means they can be installed or removed without turning off the unit or stopping the process) and self-identifying—as soon as you mount the module to the chassis, it communicates to the processor and identifies itself.


Ready to design and build your own groov EPIC system?
Try our online EPIC configurator or see the list of part numbers in the groov EPIC System Product Guide to help you get started. Our pre-sales engineering team is ready to help, too! Send your configurations or questions to: systemseng@opto22.com.