Our sales and engineering teams have implemented new online strategies to help with your automation projects.
Even before the onset of COVID-19, Opto 22 had begun reconfiguring its sales operations to better serve you. With today's business world relying on remote and online capabilities, we've now adapted to provide even more flexible, integrated support.


New Infrastructure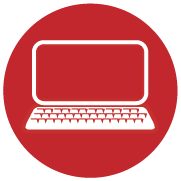 Our repurposed sales engineering team is dedicated to technical consulting, applications engineering, and enterprise sales activities from anywhere in the world. They are equipped with the latest online communication tools to help you with a conference call, application discussion, or virtual product demo, including:
Multiple video- and screen-sharing applications: Zoom, GoToMeeting, Slack, Skype, Webex, Google Hangouts, and more

Broadcasting hardware: Multiple cameras,

high quality mics/headsets,

ample bandwidth, and VPN connections

Demo equipment: Opto 22 hardware and software, Ignition, Node-RED, CODESYS
You can contact our sales engineering team through our website. Online support can be informal or planned in advance by booking a time on one of our team member's calendars.
Better Website Communications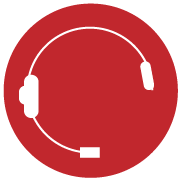 Take advantage of live OptoChat on our website, now monitored by engineers 16 hours per day, covering several time zones and countries! You can even use it in combination with other online tools for on-demand consultation or instant product demos:
In the middle of a virtual team meeting and need to ask us a question? No problem!

Just paste your meeting URL into the OptoChat window and an Opto engineer will join. Once we've answered your questions or concluded a demo, we'll drop off and you can carry on with your meeting.

Need to collaborate with multiple parties--distributor, system integrator, end user, etc.? We can help! Just start a live chat, and ask Opto 22 to set up the meeting. We'll start a Zoom call and and distribute links to your team.
OptoChat is a great way to get your product and application questions answered fast without the usual back-and-forth email conversation.
Online Resources & Tools for Success
New to Opto 22 or looking for training on how to use our products?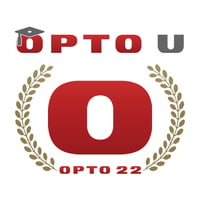 OptoU, our free online training program, gives you convenient on-demand training courses to fit any schedule. Securely sign in, learn at your own pace, and return to any course anytime to finish or review.
Join the discussions on the OptoForums. Whether you're looking for sample code, answers to your product questions, or advice on your application, you can find it here from an extremely knowledgeable group of Opto users.
You'll also find plenty of programming tools on the Opto 22 Developer Site. Since all our products are designed on open standards, you have a variety of ways to interact with them and integrate with other systems. The developer site helps you do that.


Thank you for your continued interest in Opto 22 products. Our engineering teams are committed to helping you succeed.