The latest SNAP PAC firmware release is now available for the SNAP PAC system.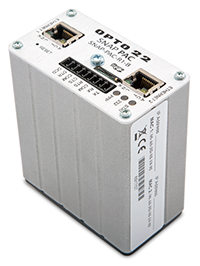 If you are using any of the following SNAP PAC system controllers or brains, you'll want to take a look at the new R10.0h update:
This new PAC firmware includes several improvements and bug fixes for:
Updating numeric tables
PAC Control XVALs and IVALs
Strategy autorun
Controller resets
PID loops
SNAP I/O Watchdog
See the README document for complete details on changes and fixes in the R10.0h update.
To get the latest firmware:
Go to

Support > Downloads. Filter on Firmware and type SNAP PAC (or SoftPAC or G4EB2) in the search field to narrow results.
Click the file for your part number in the list, and then download and save it to your computer.


Or if you have several part numbers, you may find it easier to get the

Single Download

that includes all of them.

Follow instructions in the PAC Manager User's Guide (Chapter 6, Maintaining Devices), to load the new firmware. We strongly recommend using the latest version of PAC Manager to update the firmware on your SNAP PAC controllers and brains, especially the SNAP PAC R-series.
Questions?
As always, if you have any questions or problems updating, be sure to contact Opto 22 Product Support.
Product Support is free, and we're glad to help.